Days After Darren Sammy Accused Ishant Sharma Of Racism, Netizens Dug Up Proof Of Him Calling Sammy 'Kalu'
After former West Indies international Darren Sammy accused Ishant Sharma of racism, netizens have dug deep and found out Ishant's one such post that confirms Sammy allegations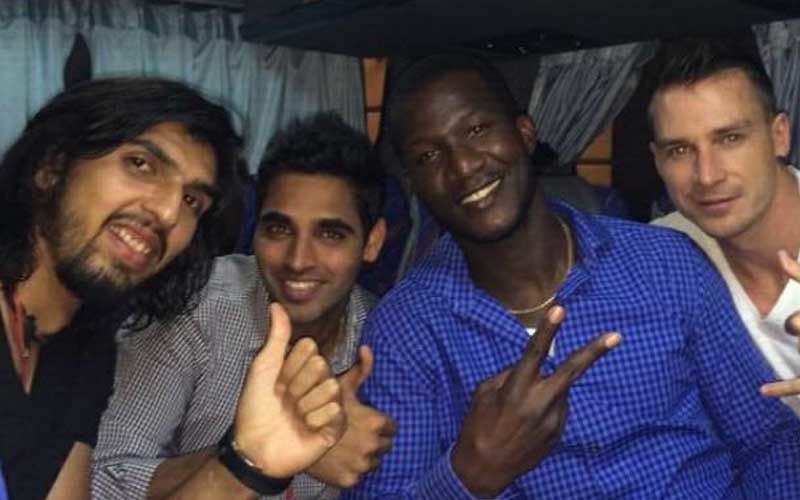 After Yuvraj Singh, the latest cricketer who has landed in controversy is Ishant Sharma. It all happened when former West Indies international player Darren Sammy accused Sharma of racism. He accused Ishant of calling him Kalu on the field. Taking to his Insta account, Sammy revealed that Sharma who was IPL franchise Sunrisers Hyderabad player has racially abused by Ishant during 2013 and 2014. While Ishant Sharma couldn't come forward to clear the matter, netizens have dug deep and found out Ishant's one such post that confirms Sammy allegations.
Taking to Insta account his IGTV Sammy wrote, "Knowledge is power So recently I discovered a word that I was being called was not what it actually meant I need some answers. So before I start calling out names I need these individuals to reach out and please tell me there's another meaning to that word and when I was being called it, it was all in love. #blackandproud #blackandconfident #clarasboy #saynotoracism #stopracism #cricketer #stlucia"
Now Ishant Sharma's post is trending on the social media. It's the caption of the post that read, "Me, bhuvi, kaluu and gun sunrisers". The picture features Sammy with India international Bhuvneshwar Kumar, South African Dale Steyn.
Images Source: instagram/ishant.sharma29