Dhanteras 2022 Date, Shubh Muhurat, Significance, History And Auspicious Items You Can Buy THIS Dhantrayodashi!
Dhanteras 2022 is celebrated by performing Lakshmi Puja in the evening after the diyas (clay lamps) are lit and people often buy brass, silver, and gold objects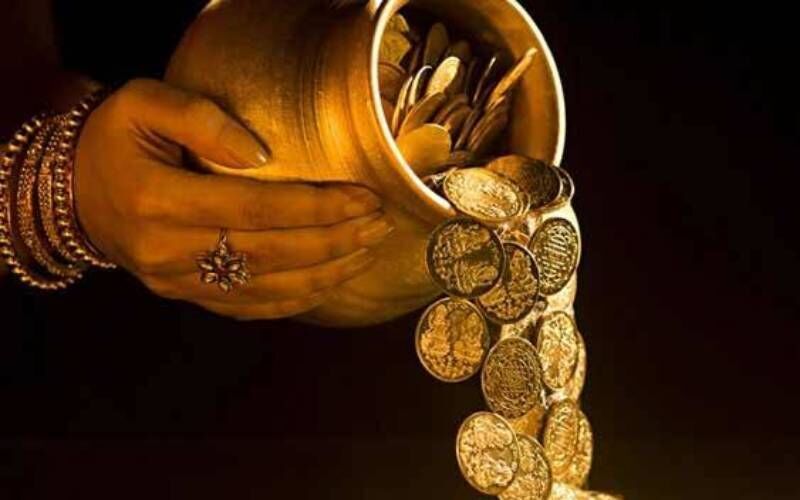 Diwali is just around the corner and the festival of light also welcomes a slew of happiness and joy amongst the family. The auspicious festival is celebrated over five days and Dhanteras marks the beginning of Diwali. It falls on the thirteenth lunar day of Krishna Paksha, which falls in the month of Ashvini in the Hindu calendar.

The younger generation is often curious about the significance of Dhanteras, do not worry we have you covered.
Dhanteras is the day Lord Dhanvantari, is worshipped and according to the Hindu traditions, he emerged during Samudra Manthan, holding a Kalasha full of Amrit (an Ayurvedic herbal mix bestowing immortality) in one hand and the sacred text about Ayurveda in the other hand. He is considered to be the Vaidya of Gods.
The festival is celebrated by performing Lakshmi Puja in the evening after the diyas (clay lamps) are lit. As per the beliefs, this day is regarded as one of the most fortunate and ideal ones to purchase pricey products. People buy brass, silver, and gold objects on this day because it is said that doing so will bring good fortune, success, and protection from the evil eye.
Here's a list of auspicious items you could buy on Dhanteras 2022!
1. Goddess Lakshmi and Lord Ganesh Idols
These are the preferable products to buy on the auspicious day of Dhanteras for the Diwali Puka. These idols can either be made up of metal or clay.
2. Utensils
It's never too late to restock your kitchen shelves with brand new utensils on Dhanteras as they are viewed as a symbol of success. Get some brass, copper, silver, or even clay kitchen utensils and use them to make the Prasad first.
3. Electronic items
Planning to upgrade your phone, television, or other electrical devices, well now is the perfect time to get yourself equipped with the latest tech in the market. To top it off, Diwali Sale just makes it better, and you can avail the offers owing to the early-morning to late-night opening hours of electronic showrooms.
4. Jewellery
Jewellery is always one of the best options considering its representation of wealth and success. It's never a bad idea to accessorise yourself with the best designs.
5. Broom
You might find it strange, but purchasing brooms on this day is considered lucky and auspicious. It is a representation of removing poverty from the home on a good day and implies that all of your family's financial concerns would be alleviated.
6. Gold and silver coins
In India, the goddess Lakshmi, who is represented by a one-rupee coin, is worshipped. Businesses all around the nation perform this practice as well, usually by decorating the workplace space and paying homage to Goddess Lakshmi. Interestingly, the gold and silver coins are among the best options here.
7. Gomti chakra
It is a rare sea shell that can be found along the Gomati River's banks. Most worshippers of Goddess Lakshmi and Hindu faiths see it as sacred. When performing puja on the festive day of Diwali, it can be used, reports Hindustan Times.
Keeping this in your house or at work is essential to ward off the evil eye. Additionally, these chakras support the success of your entire family.
Amid all the festive craze, and shopping spree, many might be confused about what to buy, these are some of the best items to buy.