Anupamaa SHOCKING SPOILER: Anuj To Get Pakhi and Adhik Married, Anuj's Illegitimate Son Will Be Introduced
Anupamaa will up the ante in the ongoing drama by causing more problems in Anupamaa and Anuj's marriage and introducing the latter's illegitimate son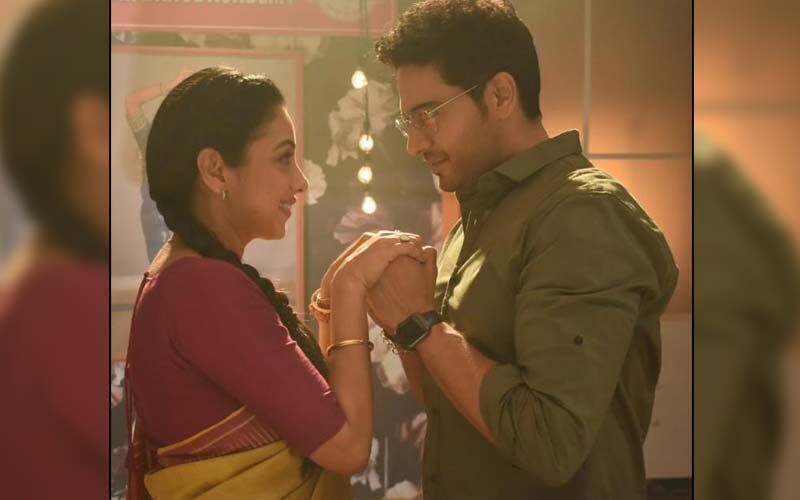 Anupama is one of the most loved television serials on TV right now. Fans hate missing out on every little spoiler that they can get about the show. The ongoing track showcases that Vanraj gets very angry when he comes to know about Pakhi's relationship with Adhik. He goes as far as to lock his daughter in her room and does not allow her to go to college. While this drama goes on, Barkha reveals to Anuj that Adhik wanted to snatch their property, which is why he got so close to Pakhi.
Adhik reveals that he is in love with Pakhi and wants to marry her, which makes Anuj angry.
In the next few episodes, we will see Anupamaa trying to make Vanraj understand and tell him she will try and talk to their daughter. Getting emotional, Vanraj blames himself for not being there for Pakhi and being a bad father. Anuj will decide to get Pakhi and Adhik married, which will cause chaos in the Shah family, as Vanraj is against this decision. Kavya will be seen taking on the responsibilities of the Shah household.
On the other hand, we will see Bapuji's first wife and kids making an appearance in the house, leaving everyone shocked. Vanraj will find out that he has siblings. Anupamaa will be shown returning to college to complete her studies.
Apart from this, the makers will introduce Anuj's illegitimate son in the show. It will be shown that a while back, Anuj, through a one-night stand, had gotten a girl pregnant and she gave birth to their son. Anuj will be unaware of the same.
Image Source: Instagram