Did Julia Fox Just Confirm Her OPEN RELATIONSHIP With Kanye West? Actress Shares Being Into Foursomes, Partner Swapping And More
Julia Fox spoke about her romance with Kanye West and informed that she wanted to be more open in her current relationship with the rapper.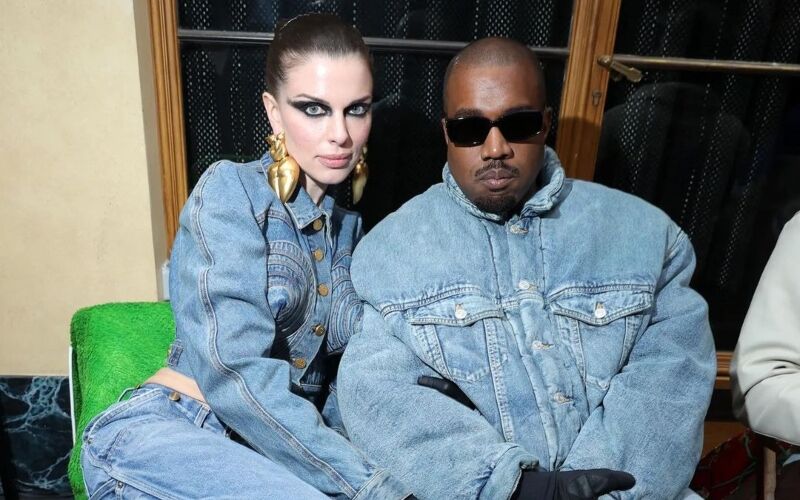 A lot has conspired in regards to Julia Fox and Kanye West's relationship. The Uncut Gems actress has yet again spiced things up futher by revealing her sex life with the rapper - which has sprouted the rise of speculations about their relationship with rather stirring questions.

Julia has seemingly addressed her open relationship with Kanye was seen stepping out for a date with another girl this week who resembled his estranged wife, Kim Kardashian. Amid all the drama, the drama Kanye has with Kardashian and Fox, he was also seen having dinner with model Chaney Jones, who dressed strikingly similarly to Kardashian in a head-to-toe Balenciaga ensemble.
The gossip mills started spinning after the 32-year-old model revealed in a recent appearance on the 'Call Her Daddy' podcast how her prior job as a dominatrix helped her explore her sexuality.
Fox said how she learned during her time there that "everyone is a freak, and we know it, so it's like I won't judge you and you won't judge me," which allowed her to explore different aspects of her sexuality without fear of being condemned.
During the recent interview, Fox spoke against her prior beliefs and discovered what works for her. She also shared that even though she never had intercourse with any of her clients while working in sex dungeons, Fox claims that the "highly regulated setting" of her profession provided her with a secure environment in which to experiment with what turns her on and what doesn't.
She admitted to thrusting her panties in the faces of her clients to tell them that they "would never be good enough for [her] vagina," and she took pride in it.
Fox also detailed how certain portions of her sessions made her horny, which helped her work through her issues. Dropping some shocking details Fox remarked her job helped her discover her inclination to foursomes and partner switching scenarios after learning more about her sexuality and relationship preferences.
The 32-year-old actress made rather stirring claims as she explained, "I was also able to explore my own because there'd be times in a session where I'd be like, 'Damn, this is horny as f–k. This is hot,'", adding that she's into very specific types of porn these days.
She continued, "I'm into weirdly, like, partner swapping and then watching, more [foursome] vibes." However, she was quick to clarify it had nothing to do with her personal sex life. "I've never done it. In my other relationships, I feel like I've always been so jealous and so possessive in my relationships. I don't want to be like that in the future."
Julia also spoke about her romance with Kanye and informed that she wanted to be more open in her current relationship with the rapper rather than confining herself to one individual.
She acknowledged herself as a "jealous" and "possessive" partner in the past, Fox wants to modify her relationship style and wants to be committed to an open relationship with West to explore her new sexual urges.
Kanye and Fox have been linked since they were seen in Miami on New Year's Eve and the latter was also asked about her comparisons with his famous ex Kim Kardashian.
Responding to the same, she said, "'It is unfortunate because women are always being pitted against each other and obviously there's 10 years of history that they have prior and I don't want to ever like step out of line and speak on something that I have no place speaking on."
When the conversation shifted to Kanye overdramatic romantic gestures at the beginning of this year, she said, "He doesn't have like, a shady ulterior motive. He's not trying to like, have me to keep from, like lock me away, no. He wants me to be the best version of myself. Like that is always the conversation, always. Like how am I gonna … live up to my full potential? Which I think is amazing."
The recent report comes after a source close to Fox, reportedly informed that Kanye and Julia are a 'evolved' couple who have a closeness that goes beyond 'typical norms.'
Image Source: Instagram/julia_fox_west