Ex-Porn Star Mia Khalifa Oozes Sexiness In Black Lingerie And Garter Belt, Sizzles In Hot Photoshoot- PIC INSIDE
Former porn star Mia Khalifa sizzled in her latest photoshoot, and grabbed the attention of her millions of followers by sharing the sexy picture. Check it out!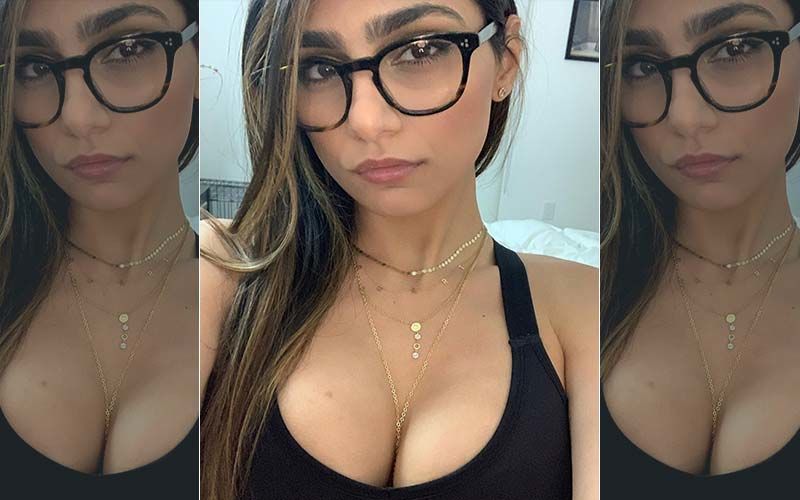 Former porn star- turned-sports commentator Mia Khalifa definitely knows how to grab her fans' attention, and she does so by posting several sensual, sexy pictures of her that fans go gaga over. She has a massive following on social media, with over 18.8 million followers on Instagram alone! Mia Khalifa has got her fans hooked as she frequently posts some sizzling snaps of herself, and her latest post is no different. Mia Khalifa turned up the drama in the picture from her hot photoshoot.
The latest picture shared by Mia Khalifa has Valentine's feel to it and the ex-porn star looks hot as she lounges on a red couch in merely her black lingerie. She tantalized her fans and showed off her figure wearing black lingerie, black gloves, and garter belt. Mia Khalifa teamed her look with an interesting frilly pair of heels. In the picture from the hot photoshoot, we can see her hairstylist touching up her hair. She captioned the sizzling picture as, "Mr. Draper will be home any minute." Her hairstylist commented, "
Mia Khalifa is known to share some very interesting posts and also often takes her fans' suggestions. Just a few days ago, she shared a glimpse of her long tresses after a shower wrapped up in a towel and she asked her fans to suggest whether she should trim her hair or not.
Mia Khalifa also left her fans surprised when she announced her engagement to her Swedish chef boyfriend Robert Sandberg last year.
Image Source: Instagram/miakhalifa