Ex-Pornstar Mia Khalifa Strips Down To Bikini In Her Insta Post, Her Sultry Pictures Will Leave You Salivating For More!
Mia Khalifa showed another of flirtatious swimsuits that will definitely leave you wanting for more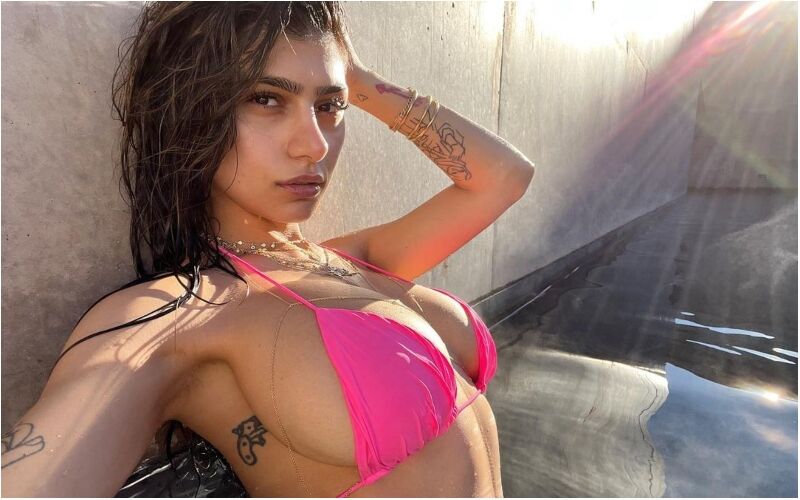 The former adult film actress and influencer, Mia Khalifa, has yet again left her fans salivating as she enjoyed a few days of relaxation. During her recent outing, the 29-year-old Pornhub star without hesitation went on to share her racy and sultry yet artistic pictures which will definitely make your eyes pop-out.

Now, the former Lebanese adult film star showed another of the flirtatious swimsuits that she uses and it will definitely accelerate the pulses of those who look at her postcards.
On Tuesday, she appeared in a series of five photos posing in the backdrop of stunning mountains. The ex-pornstar was seen boasting a nude floss bikini to show off her stunning figure.
"It was 40° and I got yelled at for taking these photos, this is as one with nature as I'll ever get 😌", wrote Mia in the comment section of the post.
Khalifa has been scaling new heights of popularity as she has turned out to be one of the most popular actresses in the industry who has managed to increase her popularity by becoming an influencer and recounting her experiences at the different stages of her life.
In some of the previous posts, Mia Khalifa caught fans' attention with an extra revealing outfit that was inspired by her pop star boyfriend's wardrobe. The former pornstar left too little for imagination as she once again wowed fans with a totally new and experimental look while taking a bit of a nipple tape to make it Instagram-friendly.
The OnlyFans model posted photos of herself dressed up in a 'Desert Bug' outfit and barely-there black rib cage vest that revealed very little of her body. She accessorised her look with cool and futuristic sunglasses.
Image Source: Instagram