Faizan Ansari Withdraws Police Complaint Against Puneet Superstar; Former Shows Care For Latter's Mother's Health- EXCLUSIVE
Faizan Ansari has withdrew his police complaint against Bigg Boss OTT 2 contestant Puneet Superstar after knowing that the latter's mother suffers from a heart condition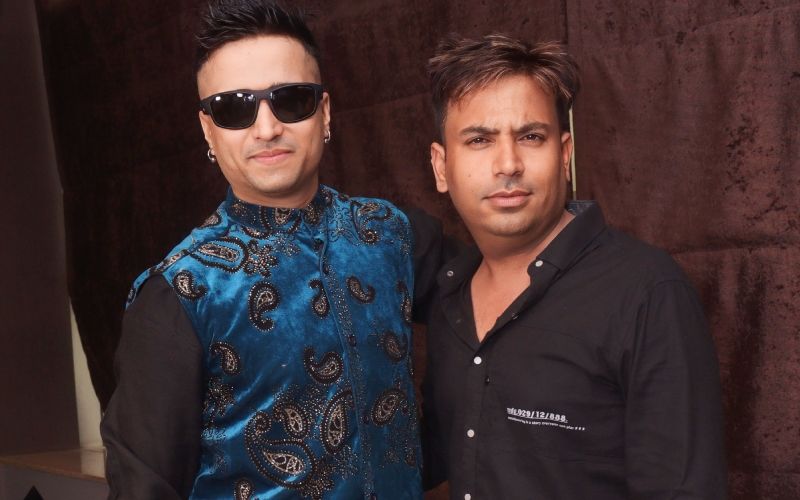 As soon as popular influencer Faizan Ansari got to know that Bigg Boss OTT 2 contestant Puneet Superstar's mother is a heart patient; he immediately withdrew the allegations against Puneet Superstar.
Faizan Ansari came to know that Puneet Superstar's mother started feeling ill due to such allegations made against her son, he showed his humanity and withdrew the police case. Faizan Ansari also said that what can be greater than a mother's love and making a mother suffer can never be something that he can see.
In a press conference held in Mumbai, where Puneet Superstar and popular star influencer Faizan Ansari both were present, many revelations were made.
Puneet Superstar who is the first contestant to get evicted within 24 hours of the game being started, apologised to Faizan Ansari for whatever he has faced. Puneet Superstar also mentioned that it was not him who was threatening Faizan Ansari.
Puneet Superstar's name is being used in a wrong way to defame him. But the point here is who is the secret enemy of popular star Faizan Ansari?
Faizan Ansari who was among the top 3 contestants on an Amazon MiniTV reality show DateBaazi has accepted Puneet Superstars' apology. For the sake of Puneet Superstar's mother's good health, Faizan Ansari withdrew the case.
Faizan Ansari is an Indian actor who has worked with Salman Khan's sister Shweta Rohira for the Bollywood magazine Fashionista. Faizan Ansari is proud to be on the list of selected Indians awarded the Dubai (U.A.E) title as "Popular Face Of The Year" by Shaikh Bu Abdullah at the International Show Bizz Awards in Dubai 2022.
Faizan Ansari's celebrity lawyer KashiAli who played a major role in the Aryan Khan drug case gave Puneet Superstar the guarantee that he no longer needs to be in any pain and now no government authorities or police or courts are going to question you as we withdraw the case.
Faizan Ansari also said that he has written a letter to the Mumbai Police commissioner to close the case as now there are no grudges between him and Puneet Superstar.
What do you guys think? Who is the secret enemy of Faizan Ansari? Who is threatening him? Why is he/she doing so? Is it true that Puneet Superstar is not involved in the case? Stay tuned to know more.
Image Source: Instagram