Fans Are Losing Their Mind Over BTS Star Jungkook's Artistic Underarm Tattoos, Say 'He Looks So Hot' With Them
A crazy fan of BTS star Jungkook just shared recent pictures of his underarm tattoos and fans just couldn't stop gushing over him. Read more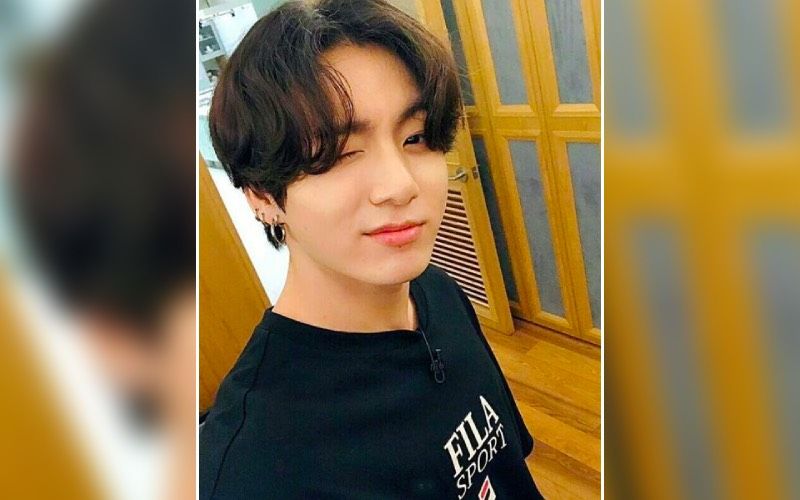 If there's one member that's seen immense success, thanks to BTS, it's the youngest member, Jungkook. Hence, it is pretty natural to see his fans wanting to know each and every detail of him. Right from his likes and dislikes to his fashion choices, fans are always updated about Jungkook. It is, however, not surprising to see fans going gaga over his tattoos as well. Not so long ago, a crazy fan of BTS star Jungkook just shared recent pictures of his underarm tattoos and fans just couldn't stop gushing over him as they think he looks hot with it.
A fan commented, "Tattoos look so good on him. And the eyebrow piercing is like the cherry on top" while another one said, "His pain tolerance is out of this world I am here, playing with fire and he is here, playing with the pain I'll faint JK seriously more tatts means more pain it doesn't pain you, but it pains me I am taking your hand with meI don't know, what I am saying anymore."
Speaking about his tattoo, his right hand is completely inked with various artistic drawings. From the 'ARMY' writing on his finger, adorable emoji on his hand, to the mysterious skeleton hand on his arm, every piece of ink spotted on Jungkook is pretty amazing.
While fans seem to have embraced Jungkook's body art, there was a time when another member Suga was worried that the ARMY might not appreciate Jungkook getting a tattoo as women have on their bodies.
Kinda hope he doesn't. I love how he did the 1 arm. But I feel going to other might be bit much. He keeps adding to the 1 so he might not maybe

— court1988 (@quila2013) July 21, 2021
His pain tolerance is out of this world💀I am here, playing with fire😂and he is here, playing with pain💀I'll faint JK💀seriously💀more tatts means more pain💀it doesn't pain you, but it pains me💀😭I am taking your hand with me💀I don't know, what I am saying anymore💀

— Jeonika 69 ➐ (@SanikaCrisnarao) July 21, 2021
Tattoos look so good on him. And the eyebrow piercing is like the cherry on top.

— pickledradish (@pickledradish10) July 22, 2021
Everytime I see his Tattoos look different and impress me without failing.#PROUD

— Kookvie⁷ (@SaanviD_BTS) July 21, 2021
they r literally so awesome...his perfect art work

— αꭆѕнια⁷ ◡̈ (@vantegukh) July 21, 2021
Image source: Instagram/ BTS