FIFA World Cup 2022: Disappointed Football Fans Troll JioCinema For Poor Streaming Services; OTT App Has A Hilarious Response To Calm Down Fuming Supporters-WATCH!
FIFA World Cup fans took to social media and expressed their displeasure over poor streaming services and flooded the sites with memes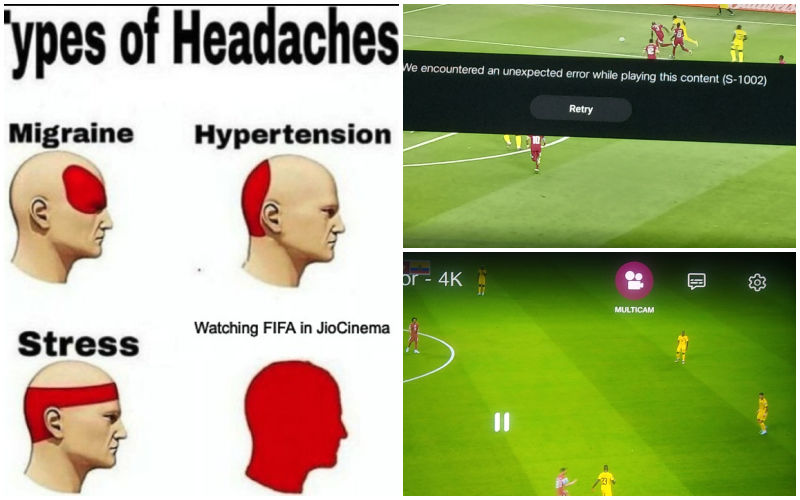 There's no room for errors when it comes to organizing or broadcasting FIFA World Cup 2022 as all eyes across the globe are glued to their interactive screens. However, football fans in India were left disappointed yesterday due to buffering issues during the live-streaming of the FIFA World Cup opening match on the JioCinema app.

Well, as usual, netizens took to social media and expressed their displeasure and flooded the sites with memes. In a rather staggering move, JioCinema replied with a meme while assuring the subscribers that they are working to resolve the issue.
Taking to Twitter, JioCinema issued an apology while writing, "Dear @JioCinema fans, We are continuously working to give you a great experience. Please upgrade your app to the latest version to enjoy #FIFAWorldCupQatar2022. Apologies for any inconvenience".
It also posted a video showing labourer, covered in dirt, at work. "Our team hard at work to solve some of your buffering issues," said JioCinema.
The video was first shared by another user as a meme describing the working conditions at Twitter headquarters after Elon Musk took over.
However, the poor streaming services by JioCinema sparked a memefest on Twitter and here are some of the most hilarious memes shared by the users on Twitter, criticizing the live-streaming of the match.
Image Source: Instagram