Former Porn Star Mia Khalifa Names And Shames A White Supremacist Who She Caught On Video At A Traffic Light-VIDEO
As the former porn star Mia Khalifa stepped out for lunch with friends recently, on her way home, she took to her social media to name and shame a white supremacist who she caught on video at a traffic light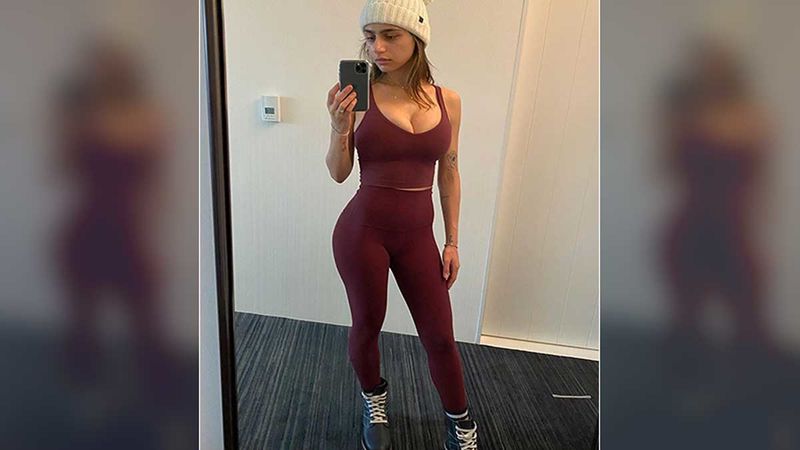 Former porn star
Mia Khalifa
must have left the pornography world but has fans glued on to her social media with interesting pictures and videos that will make you sweat right away. Meanwhile, Khalifa has been gearing up for her BIG-Day with fiancé Robert Sandberg, today, like every other day, as Mia stepped out for lunch, on her return home, the former porn star took to her social media to name and shame a white supremacist who she caught on video on a traffic light.
Mia Khalifa has been wedding dress shopping for some time now and shared a video on her Instagram stories with her fans as she spotted a white supremacist. In the video shared by Mia, the former porn star is seen sitting along with her friends in her car when the incident happened. Without missing any opportunity, Khalifa named and shamed the supremacist in the video. As the video goes on, Mia's car stops at the traffic light where she spots the white supremacist in a white Fiord car. In the video, Mia highlights the nameplate of the lady and captioned it, "Wowwwwwwwww In a MAGA hat A white supremacist in the wild." Also Read:
Former Porn Star Mia Khalifa Is Giving Some Winter Fashion Tips But Not Without Flaunting Her Cleavage - PIC
Within seconds Mia Khalifa made the white supremacist Viral on her Instagram. Later in the video, the lady wearing a 'Make America Great Again' cap just pulled off a stunt by holding her hand high through the sunroof. Naming and shaming the lady, Mia addressed Angela Houg, the white supremacist as 'B**ch" and wrote a message for her, "@angelahoug16 you think your clients care to know what you do in traffic in your free time?" tagging the lady.
Image source: Instagram/ Mia Khalifa