Former Porn Star Mia Khalifa's Video Doing Flex Workout Will Make You Sweat Right Away
Recently, former porn star Mia Khalifa took to her social media to entertain fans with a hot video of her gym workout. In the video, Mia dropping off some strings to do her flex workout quickly will make you sweat right away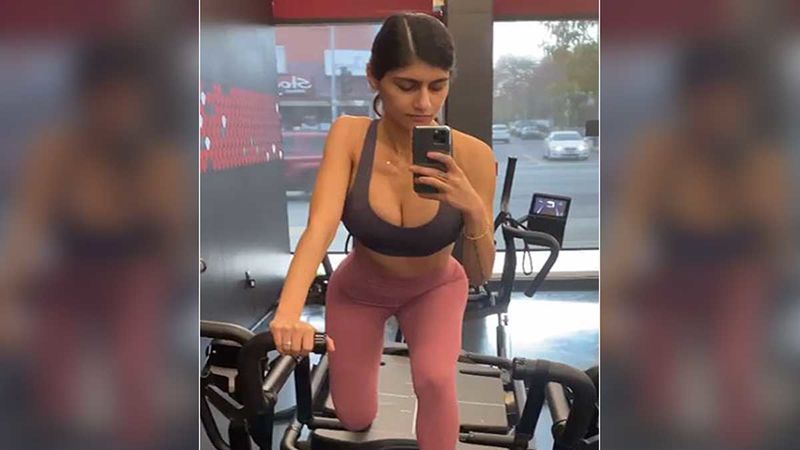 Former porn star
Mia Khalifa
has a huge fan base on social media and constantly shares hot and sexy videos and pictures. With Mia having a sexy body she flaunts on her social media, clearly, there's a lot of workout going behind it. Giving fans a sneak-peek into her gym workout, the former porn star shared a jaw-dropping video, literally making our jaws drop. Yes, Mia is hitting it hard in the gym and with some workout motivation; the former porn star is raising the temperature with her flex workout video.
Mia Khalifa's Instagram post working out on her flex is fire. Posting the video on social media, Mia captioned it, "Took the resistance springs off so I could flex real quick," giving her 18.6 million followers some juicy content to look at. While Mia explains with her post how she took off the resistance springs so that she could flex real quick, what's worth watching is the sexy body she's literally showing off. A brave one that she is, Mia Khalifa is seen practising some flex workout and manages to pull out the video. Also Read:
Former Porn Star Mia Khalifa Indulges In Some BATHROOM Banter With Her Fiancé; View Picture
With the former porn star sharing the video, what's more, eye-grabbing is the tight close-up Mia has to her cleavage in the video. Khalifa's video is jaw-dropping and she is literally trying to make fans sweat right away with her body. Needless to say, she's hot and dressed in a dark grey sports bra and pink gym tights, Mia Khalifa looks HOT!
Image source: Instagram/ Mia Khalifa