Former Porn Star Mia Khalifa Shares A Drool-Worthy Picture Flaunting Her Puffy Hair And Glowing Skin
Post supporting farmers, Mia Khalifa shared a sensuous picture of herself, flaunting her puffy hair and glowing skin while telling how much she misses Mexico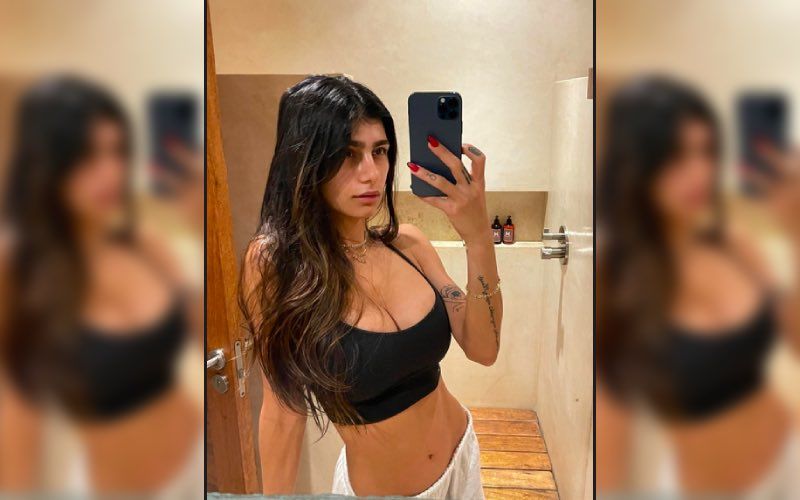 Former adult star Mia Khalifa ensures to share all the sweet and important anecdotes of her life on her Instagram account. She has documented her life on the photo-sharing app for her 22.9 million fans. As we speak of it, the star once again shared a couple of sexy selfies, flaunting her massive assets and toned midriff. In the selfie pictures, she is seen wearing a black bralette and sweatpants while telling us what the humidity did to her. It has messed up her hair and helped her skin glow.
Sharing a picture, Mia also says she misses Mexico as she wrote, "A lil humidity to make the hair big and skin glow fuck I miss Mexico." Meanwhile, her fans are simply smitten by her perfect looks as they flooded the comment section with fire, heart and lovestruck emoticons. Mia has shared plenty of photos from Casa Xixim on her profile, leaving everyone breathless. Apart from sending her fans into a tizzy, Mia took the internet by storm when Mia Khalifa tweeted, standing in solidarity with the Farmers in India. She tweeted about the protest that has been going in the country's capital for a few months.
She took the internet by storm when she tweeted about farmers' protest, slamming people who called them 'paid actors' and showed concern over regarding how they shouldn't be overlooked during awards season. She tweeted, "Paid actors," huh? Quite the casting director, I hope they're not overlooked during awards season. I stand with the farmers. #FarmersProtest". Khalifa made another tweet on her social media in connection to the Farmers' protest recently, continuing to extend her support to the protesting farmers.
She tweeted, "I realized it's inconceivable for us to understand how one can so vehemently claim the largest protest EVER, in HISTORY, is all paid actors, but India has over 1 BILLION PEOPLE, and we can't fathom that... (It tallies up to about the same amount of insane QAnon believers tho)"
Image source: Instagram/ miakhalifa