Former Porn Star Mia Khalifa Sizzles In A Tropical Theme Swimwear; Announces Her Latest Venture
Former Porn star Mia Khalifa has designed a swimwear series for a brand. She wore one of them in her announcement post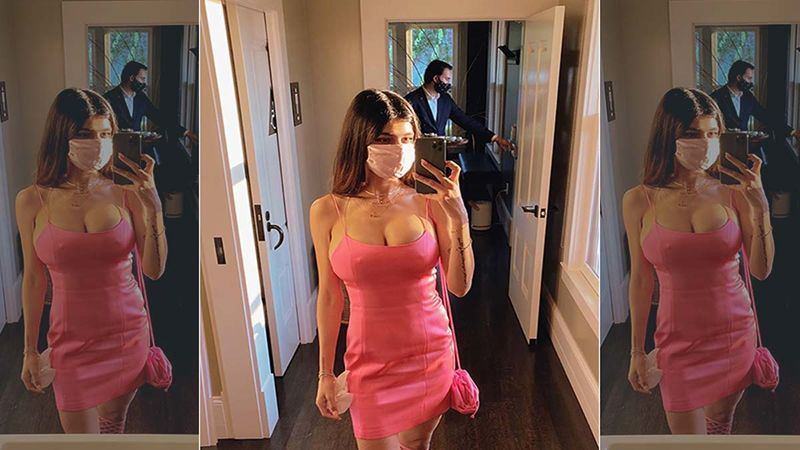 Former porn star Mia Khalifa has announced her new venture for a clothing brand. Mia, in collaboration with a clothing brand, has launched a series of swimwear designed by her. Going by the picture she shared on her Instagram account, it has a tropical theme with green and blue floral design. Her Instagram post has her donning one of her creations. She posed as she soaked in the sun.
Mia, in her Instagram caption, unveiled the release date of her creations - August 20, 2021. She mentioned she has worked on it for a long time. Hence, now she wants to take a moment to thank prominent people of this particular brand. Along with the CEO, she thanked the team for putting in the efforts for it. On the end note, expressing love and appreciation for this kickass collaboration of hers.
Her Instagram caption read, "SVN x MIA FRIDAY 8/20! I've been working on this for SO LONG and just want to take a moment to thank the CEO of @svnswim Hannah Hayes, as well as @lisaflip for their teamwork to make this happen. I love and appreciate y'all so fucking much !!! " Take a look at Mia's Instagram post before-
The said brand on its official social media account, praised her design for being sexy, comfortable and unique. They also mentioned colour shades and sizes it will be available in.
Image Source: Instagram/miakhalifa