Former US President Barack Obama Dislikes Daughter Malia Obama's Beau And British National Rory Farquharson?
Amidst stories of Barack Obama's daughter Malia Obama breaking up with her boyfriend Rory Farquharson, reports now emerge that the former President of US isn't much in favour of this relationship either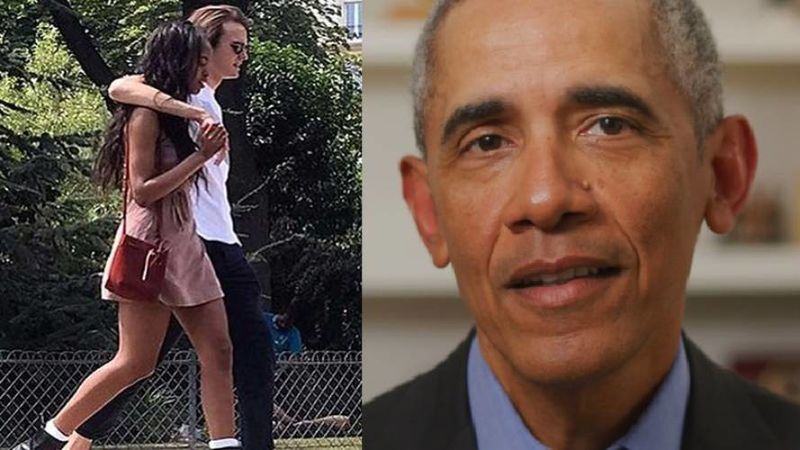 Former President of the United States, Barack Obama's daughter Malia Obama is in love with British national Rory Farquharson. Malia and Rory met at Harvard University in the year 2017 and have been together ever since then. Rory is 19 years old and is a rugby player. While they have made their relationship public by making joint appearances on several occasions together, it is now being reported that their relationship has hit rock bottom. Rumours are that Malia and Rory have broken up and speculations are also rife that Barack Obama wasn't much in favour of this relationship either.
A report in Globe suggests that Barack Obama disliked Rory because of his British nationality. Reportedly, Mr Obama is furious with daughter Malia as she intended to marry Rory. Earlier, whispers were being heard that Malia is engaged to Rory and now comes the news of Barack Obama not being happy with this. A source told the magazine, "Barack has bad feelings towards Britain, and he would groan every time he had to travel there." Adding further, the source said, "He made five trips to the U.K. during his presidency and he hated everyone!"
However, as per Gossip Cop, all these speculations are false. Firstly, Malia and Rory are not engaged and neither have they broken up, reports the portal. Further, it has been revealed that there is no evidence that Barack Obama hates Rory, hence, all these reports are not true.
Image Source: Instagram/hotgemtea/barackobama