Grammy Awards 2023: Beyoncé Makes History; Sets New Record As She Emerges Most Awarded Artist At The Show-REPORTS
Beyoncé overtook Hungarian-British conductor George Solti, whose record of 31 Grammys had stood for more than 20 years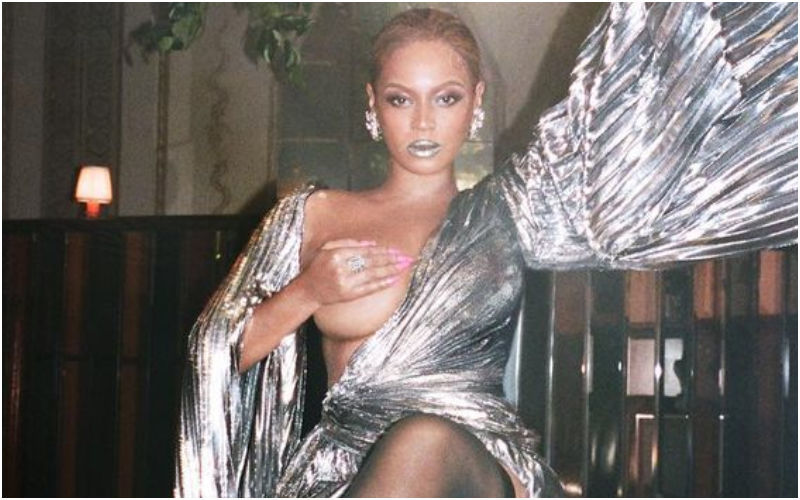 Beyoncé needs no introduction; the American pop star became the most decorated artist in Grammy Awards 2023. The singer etched her name in the history books after winning her fourth record-breaking 32nd Grammy Award, on Sunday night. She made history as she won the best dance/electronic album for her euphoric dance opus, Renaissance.

As per the BBC reports, she overtook Hungarian-British conductor George Solti, whose record of 31 Grammys had stood for more than 20 years.
"I'm trying not to be too emotional," said the star, accepting her prize, reported BBC.
Beyonce has collected a total of 32 awards, surpassing the previous record held by Georg Solti. The renowned superstar singer won in categories including best R&B song for "Cuff It," traditional R&B performance for "Plastic Off the Sofa," and dance-electric music recording for "Break My Soul."
The singer's seventh studio album, 'Renaissance' was reportedly nominated for album of the year.
"I'm trying to just receive this night," Beyonce added. In her acceptance speech, the singer went on to thank her family, including her late uncle Jonny, who helped make her stage outfits before she became famous.
Previously, Beyoncé had said that his battle with HIV influenced her interest in dance music, and its historical ties to the LGBTQ community, on Renaissance.
In total, Beyoncé won four awards at the ceremony - however, she missed some of the presentations after getting stuck in gridlocked downtown Los Angeles, reported BBC.
"I'm surprised traffic could stop you," joked host Trevor Noah. "I thought you travelled through space and time.
Despite her newfound success, Beyoncé yet again failed to win the coveted album of the year award. The latest setback marks the fourth time she lost the award. Most notably, she lost the award in 2017 when her confessional masterpiece Lemonade was beaten by Adele's 25.
At the time, Adele used her acceptance speech to say Beyoncé was the more deserving winner - although she held on to the trophy.
Image Source: Instagram