Happy Bhai Dooj 2022 Wishes, WhatsApp Messages, Gifs, Facebook Status, Quotes, Images And Greetings To Share With Your Siblings On This Bhaubeej Festival
Diwali is a 5-day affair that starts with Govatsa Dwadashi and ends with Bhai Dooj; with that in mind, we urge you to keep your spirits high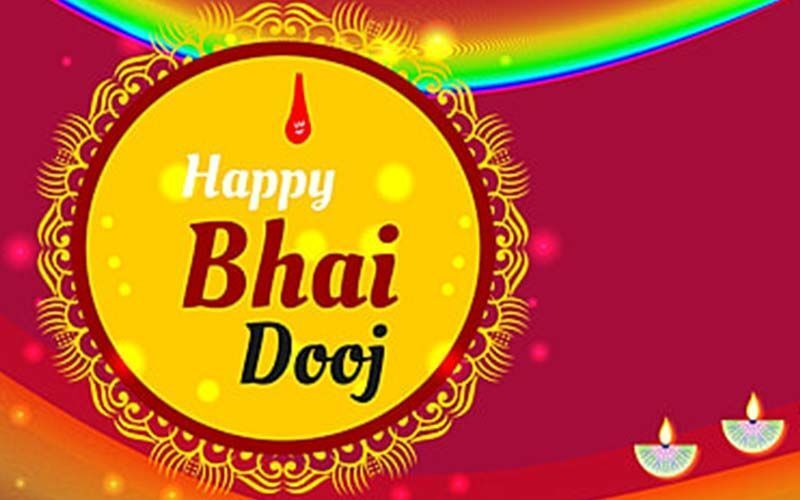 The advent of Diwali has brought in a slew of festivals. While the auspicious festival is nearing its conclusion, don't let it dampen your spirits, because there's another festival to look forward to.

According to the Hindu lunisolar calendar, Bhai Dooj is celebrated on the second lunar day of Shukla Paksha in the month of Kartika. This year, the traditional Hindu festival will be observed on October 26, 2022.
For the unversed, Diwali is a 5-day affair that starts with Govatsa Dwadashi and ends with Bhai Dooj. With that in mind, we urge you to keep your spirits high.
Speaking of Bhai Dooj, the festival is also known as Bhau Beej, Bhatra Dwitiya, Bhai Dwitiya and Bhathru Dwithiya in different regions of the country. Similar to Raksha Bandhan, Bhai Dooj also celebrates the precious bond between brothers and sisters.
Bhai Dooj HISTORY
Make young curious minds might inquire about the importance and history of this festival, but we have got you covered.
According to legend, Lord Krishna visited his sister Subhadra on the day that is now known as Diwali after slaying the demon Narakasura. Subhadra welcomed him by donning a tilak on his forehead. This day has since become known as Bhai Dooj.
Bhai Dooj DATE
Bhai Dooj will be celebrated on Wednesday, October 26, 2022
Bhai Dooj Aparahna Time - 01:12 PM to 03:27 PM
(Duration - 02 Hours 14 Mins)
Dwitiya Tithi Begins - 02:42 PM on Oct 26, 2022
Dwitiya Tithi Ends - 12:45 PM on Oct 27, 2022
Bhai Dooj Wishes
May the auspicious occasion of Bhai dooj strengthen the relationship between you and your sibling. Wish You a Very Happy Bhai Dooj!
May all your childhood dreams come true. Warm wishes of Bhai dooj Brother!
On this occasion of Bhai dooj, I wish success and prosperity for you. Happy Bhaidooj 2022 Sibling!
Dear brother, You are the most precious gem of my life. I wish happiness and prosperity for you. Happy Bhai dooj!
Thank you for being my strength, Thank you for being my support. Thank you for being my brother! Happy Bhai Dooj!
A sibling is a friend for life. He/She is the most precious gift given by parents. Happy Bhai Dooj!
Bhai Dooj 2022: Messages
I Pray for Your Long and Healthy Life, Wish You a Very Happy Bhai Dooj Brother/Sister
May Each and Every Day of Your Life Be Full of Happiness and Celebration. Love You. Happy Bhai Dooj Sibling!
May This Bhai Dooj Bring Immense Happiness and Success to your life Brother/Sister. Wish You a Very Happy Bhai Dooj!
Thanks for making my life special. May the Bond We Share Be Blessed by the Almighty Always. Happy Bhai Dooj
May We Keep Sharing Our Good and Bad Times, Our Secrets, Our Joy and Our Sorrows With Each Other. Happy Bhai Dooj.
Bhai Dooj 2022: WhatsApp and Facebook status
I hope and pray that the Bond we share be blessed by the almighty always. May Lord shower his love on our family. Happy Bhai Dooj.
May there be wealth in abundance, and may you savour good health forever. Heartfelt greetings on the occasion of Bhai Dooj.
May this day bring you joy and happiness, love and light, peace and calm in your life. Happy Bhai Dooj.
Image Source: Instagram