Happy New Year 2023: Wishes, WhatsApp Messages, Images, Gifs And Quotes For Your Loved Ones, Colleagues, And Friends
We have compiled a list of a few wishes to send your family, friends and relatives to make their new year encouraging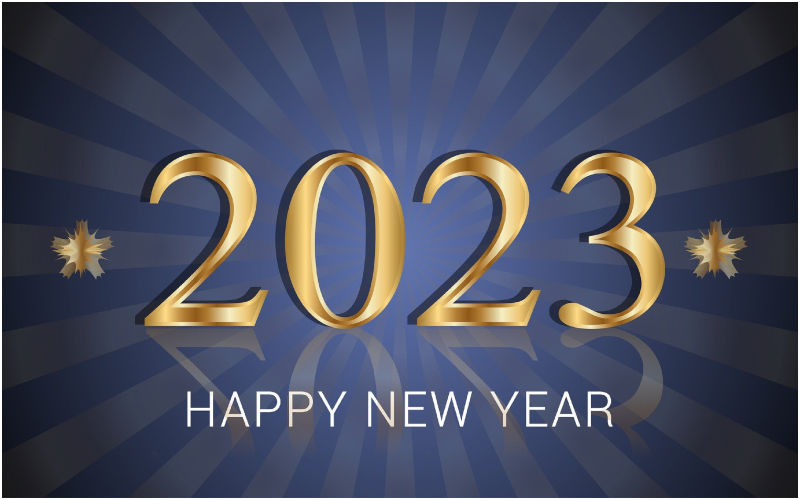 As we are just about to wrap up 2022, and welcome 2023, many believe the new year to bring a lot of good luck, good beginnings and hopes for the new year. While many tend to celebrate the last evening of the previous year with their best mates and loved ones, it is the holiday cheer and fervour that people eagerly wait for, during New Year celebrations.

While we welcome the new year, here are a few wishes to send your family, friends and relatives to motivate, cheer and encourage them to start the new year on the right note.
NEW YEAR 2023 WISHES

Out with the old, in with the new. Here's to a new year, here's to you!
Happy New Year! 2023 isn't even ready for you!
It seems like just 365 days ago I was saying this, but Happy New Year!
Happy New Year! Here's to feeling thankful for the year behind and enthusiastic for the year ahead.
HNY! May this one be your best year yet.
Wishing you health, wealth, and new blessings to count each day in 2023.
Bring it on 2023! May all the new adventures be yours this year.
Cheers to another year! Wishing you positive new beginnings in 2023.
A joyful present and a well-remembered past—it's to these things that we raise a glass!
Happy New Year from all of us at [business name]! We're excited to see what kind of work we'll achieve together this year!
To all our customers: Here's to a new chapter of improvement and growth! You inspire us to be better each day, and we look forward to serving you another year.
Happy New Year to all our customers. You make every day meaningful for us, and we're psyched 365 more of them with you!
Happy New Year ( to a client ) Your loyalty to us means more and more with every passing year. Thank you for choosing us, and may this year be your best one yet!
Every year comes with its challenges and wins, and you've been with us every step of the way. Thank you for keeping us in your corner! Whatever this year brings, we'll crush it together. Happy New Year!
Happy New Year to our clients and partners! You've all been instrumental to our success over the past 12 months. Let's make the next 12 even better!
As seasons change and years come and go, may your blessings always continue to grow! Happy New Year!
As the sun sets on another year, may it rise again and shine light on new opportunities, perspectives, and adventures ahead!
Each new year is a gift of learning, growth, and hope. May your mind and soul be enriched with these things and more in the days to come!
NEW YEAR 2023 IMAGES
NEW YEAR 2023 QUOTES AND WHATSAPP STATUSES
Set your life on fire. Seek those who fan your flames. - Rumi
Every great dream begins with a dreamer. Always remember, you have within you the strength, the patience, and the passion to reach for the stars to change the world. - Harriet Tubman
Yesterday I was clever, so I wanted to change the world. Today I am wise, so I am changing myself. - Rumi
Life should not be a journey to the grave with the intention of arriving safely in a pretty and well-preserved body, but rather to skid in broadside in a cloud of smoke, thoroughly used up, totally worn out, and loudly proclaiming "Wow! What a Ride!" - Hunter S. Thompson
Cheers to a new year and another chance for us to get it right. - Oprah Winfrey
With the new day comes new strength and new thoughts. - Eleanor Roosevelt
As we look forward to the new year, let's resolve to recommit ourselves to the values we share. - Barack Obama
SpotboyE Wishes You A Happy New Year!
Image Source: SpotboyE