Happy World Tuberculosis Day 2023: Wishes, Quotes, WhatsApp Messages, GIFs, Posters And More; Be A Part Of The Good Cause And Educate The People Around You
World Tuberculosis Day raises awareness about the global epidemic of tuberculosis and efforts to eliminate the disease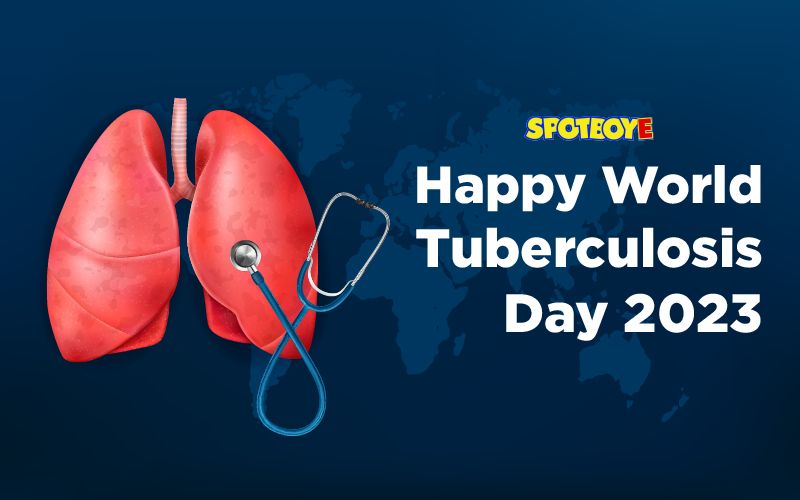 World Tuberculosis Day is observed on March 24 every year. In 2023, this day will be celebrated on Friday, by many people across the globe. World Tuberculosis day aims at spreading information and creating awareness about the social and economic effects of the harmful health disease among people.

This day raises awareness about the global epidemic of tuberculosis and efforts to eliminate the disease, hence it is important for everyone to know its effects. Many groups and organisations observe World TB Day grandly.
Every year, World Tuberculosis Day is celebrated with a different theme and this year's theme is #WeCanEndTB where India's healthcare sector is well aligned with this theme as it is working hard towards fulfilling the dream, reported Hindustan Times.
A slew of groups and organizations focus on coming up with activities and programs that can help to spread the correct information about tuberculosis and its health effects.
We recommend you be a part of the group's efforts just by sharing the information with your loved ones, and helping the cause by educating the people around you. On this occasion here are some quotes, slogans, and wishes you can use to celebrate the day better.
Take a moment to share these wishes and messages with your close ones and create awareness:
Happy World Tuberculosis Day 2023: Wishes and Quotes
Wishing a very Happy World Tuberculosis Day to everyone out there. We should not forget that millions of people suffer from tuberculosis even today.
Tuberculosis is one disease that can deprive people of many good things in their lives. Let us make everyone aware of it. Happy World Tuberculosis Day to all.
Together we can fight against TB and make this world free from it by spreading the right information. A very Happy World Tuberculosis Day 2023 to every person out there.
We should celebrate the occasion of World Tuberculosis Day by helping people recover from this disease and motivating them to fight it. Happy World Tuberculosis Day 2023.
Warm greetings on World Tuberculosis Day to everyone. We must not take TB lightly and be more vocal about its harmful effects on everyone's life. Today is the day to talk about it.
Happy World Tuberculosis Day 2023: Statuses And Slogans
People suffering from Tuberculosis should be given extra attention and care
Tuberculosis is a health condition that can break us completely
Let us not forget that Tuberculosis has a cure and we should know about the medicines
World Tuberculosis Day reminds us that it is a fight that should not stop unless TB is completely eradicated
One step towards treating TB can make a huge difference
Image Source: Instagram