Hardik-Krunal Pandya's Father Passes Away: Virat Kohli, Sachin Tendulkar, Irfan Pathan Are Heartbroken; Offer Condolences To The Family
Soon after learning about the passing away of Hardik Pandya and Krunal Pandya's father Himanshu Pandya, Virat Kohli, Sachin Tendulkar and Irfan Khan offer condolences to the family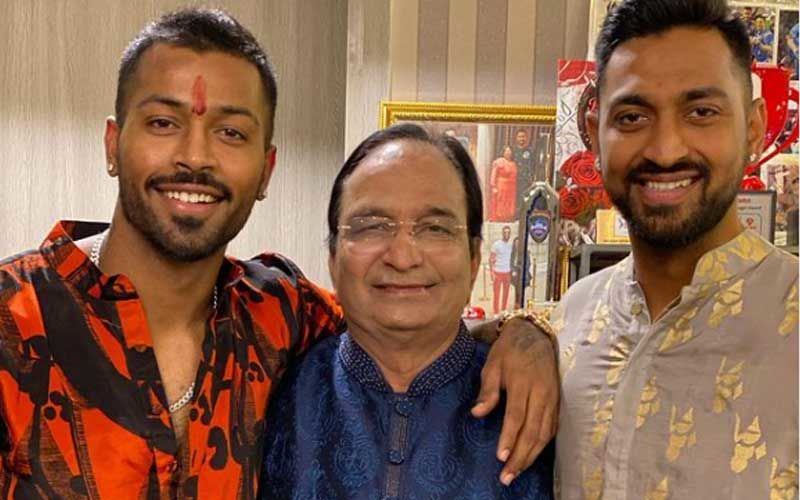 This morning we all woke up to the devastating news about cricketer siblings Hardik Pandya and Krunal Pandya's father Himanshu Pandya. Today early morning,
Himanshu Pandya suffered a cardiac arrest and passed away after he couldn't survive
. Soon after the heartbreaking news surfaced on the internet, his colleagues and friends from the cricket fraternity took to social media to offer condolences to the family. Virat Kohli, Sachin Tendulkar and Irfan Pathan among others are heartbroken after learning about Pandyas' loss.
Taking to Twitter heartbroken, Virat Kohli offered condolences to Hardik and Krunal and wrote, "Heartbroken to hear about the demise of Hardik and Krunal's dad. Spoke to him a couple of times, looked a joyful and full of life person. May his soul rest in peace. Stay strong you two. @hardikpandya7 @krunalpandya24." While Irfan Pathan Tweeted, "Remember meeting uncle for the first time at motibagh. He was so keen for his sons to play good cricket. My condolences to You and family. May God give you the strength to pass through this difficult time @krunalpandya24 @hardikpandya7."
Former cricketer Sachin Tendulkar also wrote, "Really sorry to hear about the demise of your father @krunalpandya24 & @hardikpandya7. Condolences to your family and friends. May God give you strength in these difficult times."
Heartbroken to hear about the demise of Hardik and Krunal's dad. Spoke to him a couple of times, looked a joyful and full of life person. May his soul rest in peace. Stay strong you two. @hardikpandya7 @krunalpandya24

— Virat Kohli (@imVkohli) January 16, 2021
Really sad to hear of the passing away of your father @hardikpandya7 and @krunalpandya24. My deepest condolences to you and your family on this untimely loss. Take care and be strong

— Yuvraj Singh (@YUVSTRONG12) January 16, 2021
Really sorry to hear about the demise of your father @krunalpandya24 & @hardikpandya7.
Condolences to your family and friends.
May God give you strength in these difficult times.

— Sachin Tendulkar (@sachin_rt) January 16, 2021
Remember meeting uncle for the first time at motibagh. He was so keen for his sons to play good cricket. My condolences to You and family. May god give you strength to pass through this difficult time @krunalpandya24 @hardikpandya7

— Irfan Pathan (@IrfanPathan) January 16, 2021
Images Source: instagram.com/hardikpandya93