Hardik Pandya And Natasa Stankovic Step Out For A Dinner Date; Couple Looks Every Bit Stunning As They Pose Together
New parents Hardik Pandya and Natasa Stankovic stole some time from baby duties and stepped out for a dinner date. Natasa shared pictures of them relishing some yummy food.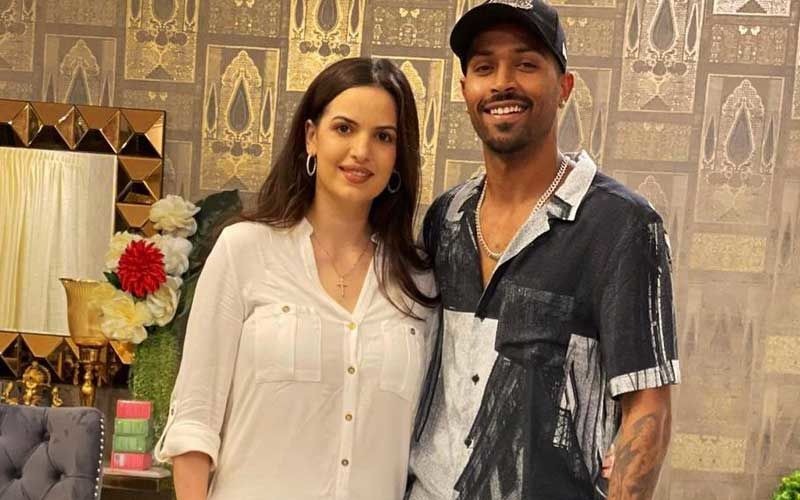 After serving national duties, new father Hardik Pandya has resumed daddy duties. The Indian cricketer, who married Natasa Stankovic during the lockdown, welcomed a baby boy in July. Soon after his arrival, Hardik dashed off to UAE for Indian Premier League, which saw Pandya's team Mumbai Indian's victory. As Hardik is back in town, the daddy dearest is over the moon as he's spending the most time with his adorable son. But that doesn't mean new parents won't steal some time together.
Taking some time out from parent duties, Hardik and Natasa sneaked out for a dinner date together. It was a date night for the duo, who have undoubtedly become one of the stunning couples of Bollywood and cricket world. Natasa, who often tells her what she is up to on her social media, took to her Insta handle to share a picture with husband Hardik from their date night. Natasa shared two pictures- first one sees them posting together while looking straight into the camera, the other one sees them relishing a meal at an eatery.
For their outing, Natasa opted for an off-white top which she paired with white denim and statement hoops. Hardik, on the other hand, picked a printed black shirt which he paired with black pants and same coloured cap.
Images Source: instagram.com/natasastankovic__