Hardik Pandya Rs 5 Crore Watch Seized At Airport By Customs Officials, Cricketer Issues Clarification
Hardik Pandya on Tuesday issued a clarification on the seizure of his watches worth Rs 5 crore by the customs officials.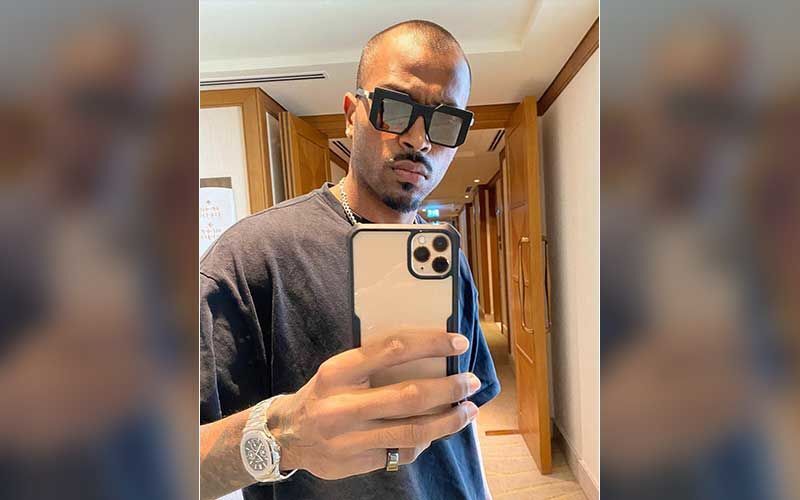 Indian cricket team all-rounder Hardik Pandya has found himself in troubled waters as his two watches worth 5 crores have been confiscated by the customs department on his arrival in India late on Sunday (November 14) night.
An ANI report suggests that the Pandya witnessed the recent setback when Team India players were returning home from UAE after a disappointing show in the ICC Men's T20 World Cup 2021.
The customs officials found Hardik in possession of two luxury watches worth Rs 5 crores after arriving at the airport. The report also suggests that he did not have invoices for the watches and neither did he declare these watches as customs items.
As a result, the customs officials confiscated his watches.
Interestingly, the all-rounder owns some of the most expensive watches in the world and his collection even includes the Patek Philippe Nautilus Platinum 5711 - which costs over Rs 5 crore.
Another GQ India report suggests that the watch sports 32 baguette-cut emeralds and is entirely forged in platinum. The 5711 has emeralds serving as hour markers and gets a self-winding automatic movement.
Hardik recently took to Instagram to post a series of pictures that also featured a picture of the luxurious watch.
Now, the Indian cricket team all-rounder has refuter all the reports over the seizure of his watches and that only one watch worth ₹ 1.5 crore had been taken for "proper valuation".
Denying the charges, Hardik Pandya posted a statement on Twitter saying, "I voluntarily went to Mumbai airport customs counter to declare the items brought by me and pay the requisite customs duty. Wrong perceptions have been floating around on social media regarding my declaration to customs at Mumbai airport, and I would like to clarify about what transpired."
Hardik's brother, Krunal Pandya was detained at Mumbai Airport while returning from Dubai, over suspicion of being in possession of undisclosed gold and other valuables. Krunal was found in possession of Gold worth INR 1 crore and some undisclosed luxury watches, reported Zee News.
The case was handed over to the Airport Customs as the case was a non-recurring type, according to the DRI officials.

Image Source: Instagram/hardikpandya93