Haunted Hotel In UK Introduces 'The Grace Doll', WATCH The Nation's Spookiest Artefact In Action! Ghostly Room Makes 'Eyes Burn' And Guests Run Out In Minutes
A 401-year-old building in the UK has gained a cult following for its high-spirited activity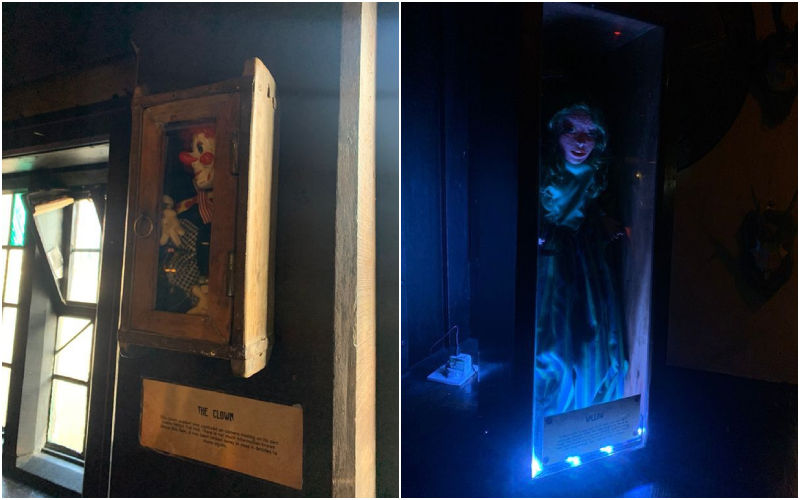 The UK makes for one of the best destinations for holidaymakers who are hunting for a spooky experience. For such a haunting experience, one should head to Ye Olde Kings Head in Chester. However, the guests have to sign a disclaimer before entering a certain hotel room due to its extreme level of haunting, reported the Mirror.

As per the reports, the venue is known to be home to a number of ghosts and they love to freak out tourists. The spooky place is said to be full of 'ghosts that smell like death' for £114 a night.
The 401-year-old building has gained a cult following for its high-spirited activity. However, once the room is so haunted that only experienced paranormal investigators are permitted to enter, reported Cheshire Live.
Notably, the visitor is also asked to sign a disclaimer, if one is willing to spend the night there.
As per the self-moving chairs weren't enough, 'The Grace Doll' was also initiated in the room - number eight - and it was kept safe in a glass case. The doll is claimed to be one of the UK's most haunted artefacts and hence she is kept in a special protective case. The room also hosts a camera which actively monitors the ghostly toy.
To everyone's surprise, the presence of a doll has sparked fears among enthusiasts who wish to see ghosts. Many brave hearts only managed to survive the room for just three minutes before they stormed out of the haunted room.
Others stated that they felt like their eyes were burning as they peered at her.
Danny Moss, a paranormal investigator, one of the team members behind 'My Haune Kings Head, was quoted by DailyStar and said: "Since it arrived in January we've already had people really struggling to stay in room eight. It seems to really affect men rather than women. We've had men go in there and they can't look at it. They feel anxious and have to get out, struggling to last even three minutes. People are hearing the sound of three knocks which is meant to signify the mocking of the Holy Trinity. Some people have also experienced their eyes burning."
He continued: He continued: "That happened to me a few years ago when we kept it at Tatton Old Hall. I heard an entity say 'burn' and I said 'what?' and my eyes felt like someone was chopping onions. We've got video footage showing people really scared to go into that room and others with noises coming from it. There are a set of rules outside room eight, including people having to call out an audio disclaimer before they're even allowed in. Room eight is only open to experienced people. For people who've not done this before it could be dangerous."
The hotel has gained a reputation over the years for its paranormal activity and has also been featured on TV show titled - Most Haunted as well as Sky Pick's Paranormal. And since then it has been dubbed as a space for dark tourists to investigate the spiritual world.
If interested, you can book a stay at the haunted hotel for £160 for two at My Haunted Hotel.
Image Source: Instagram