Hindustani Bhau Lashes Out At Ranveer Singh After His NUDE Photoshoot; Makes Insensitive Remarks Against Karan Johar Calls Him 'Meetha'
Hindustani Bhau shared his reaction to Singh's latest nude photoshoot and he even ended up making insensitive remarks about Karan Johar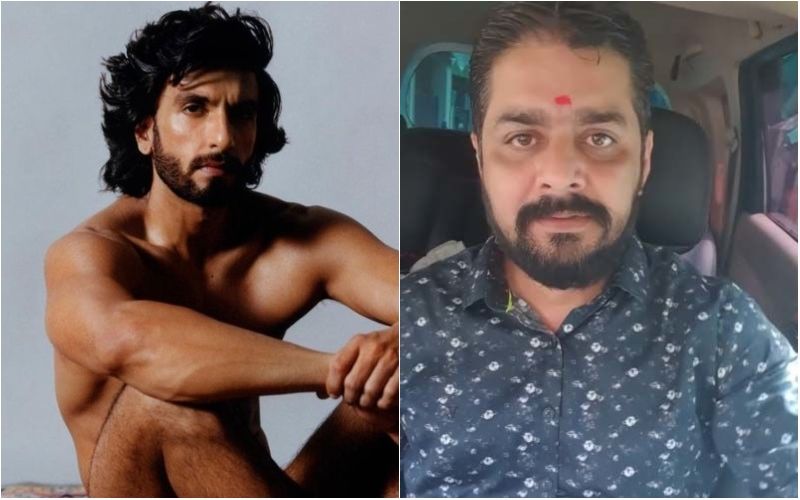 Cool dude Ranveer Singh has stirred up controversies following his nude photoshoot. The actor, who is usually known for his unique and eye-catching fashion sense, often makes it to the headlines for his brave outfit. And it's evident, that a section of netizens do not approve of the same.

Sadly, they do not even like the actor ditching clothes, literally.

Well, there's no pleasing them.
Social media has been divided over Ranveer's bold pictures and many have shared their mixed reviews about the same. Amid all the controversies, reality TV star and social media influencer Hindustani Bhau shared his reaction to Singh's latest nude photoshoot.
Reacting to Ranveer Singh's photo shoot, the reality TV star shared that people will appreciate Ranveer for what he did, but if a common man had done the same, he would have harassed him, he told the media.
"Saahi galat? Yeh toh janta ke upar hota hain na, iin log ne kiya toh chamatkar hota hain, aur yeh agar koi mamuli insaan karta na toh tum media walo ne uski baaja ke rakhi hoti. TRP milta haain aap logo ko. Par koi agar mamuli insaan karta na ya stage pe jaake karta na abhi tak toh bawal kar dete," he was quoted as saying in latest viral video.
Bhau didn't stop there, he also went on to take potshots at Karan Johar and his remarks seemed particularly insensitive. He continued, "Yeh kis ke liye vo meethe ka picture aya tha; uska promotion tha na vo, Karan Johar ka na? Voh Meethe ko toh vohi mangta hain na. Shakar jyada khaya tha na."
A section of netizens affirmed Hindustani Bhau's statement and offered their support.
Earlier, Deepika Padukone's reaction to Ranveer's photos came to light. She has fully supported Ranveer. A newspaper reported that she was with Ranveer during the entire photo shoot.
Image Source: Instagram