HOTNESS ALERT! Kendall Jenner Poses Topless For Her Tequila Brand, Sparks Rumours Of Her Getting Boob Job Yet Again!
Kendall Jenner in an Instagram post on Friday, April 15, shared a steamy picture that had the temperatures soaring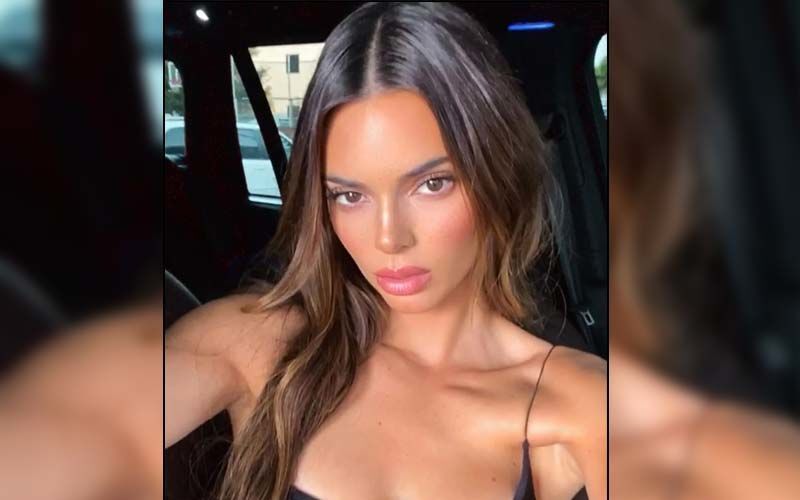 The controversies around Kendall Jenner's breast augmentation surgey do not seem to end anytime soon. The 26-year reality star has yet again landed in public scrutiny after she gave her fans a topless treat while promoting her personal taquila brand 818.

As obvious, fans had a hard time focusing on the booze bottle as the 'Kardashian' star sent temperatures soaring in her high-cut bikini while covering her bare breasts with one hand.
The steamy picture was shared by Kendall Jenner in an Instagram post on Friday, April 15, and in the first picture, she is seen standing by a pool under a huge umbrella.
She was wearing nothing except a high-cut blue bikini bottom. Kendall had her hair flowing and her back turned to the camera. Kendall accompanied the photographs with the advice: "Drink 818 by the pool."
Shortly after the post, Kendall's comment section was filled with prises from her friends and fans.
Her sister Khloe Kardashian wrote I see you!!!!!!!" While model Natalie Halcro wrote, "Wow 🔥" A fan of her commented, "You look amazing omg." "Every time we're speechless❤️🙌" wrote another one.
While the last episodes of 'Keeping Up With the Kardashians' aired in June last year, a new version, 'The Kardashians' debuted on Hulu on April 14. A gorgeous Instagram teaser promised that "all the walls will be smashed." Each member of the Kardashian family received a separate headshot to promote the new Hulu show.
However, Kendall's followers were not happy with her promotional headshot, with fans saying the star was 'unrecognizable' after seeing a strange detail on her face in the photo.
The reality star grabbed eyeballs when she posted new images of her looking more stunning than usual. Despite the reality star's denial, the topless photograph has reigniting speculation that she has had a 'breast job' done. Fans lauded the KUWTK star for her 'natural-looking' treatment.
However, the supermodel revealed that she is suffering from acute anxiety following her magnificent Oscar appearance.
Kendall's statement about mental health comes after many assumed that she has had cosmetic surgery after looking "different" and "bigger" in recent photos. Recently Kendall showed off her cleavage in a figure-hugging transparent minidress on her way to the REVOLVE Social Club's 818 Tequila bar in Los Angeles.
Image Source: Instagram