Hrithik Roshan, Ajay Devgn, Steven Spielberg, Ed Sheeran And More Help Raise $5M For COVID-19 Relief
Many celebs including Hrithik Roshan, Ajay Devgn, Steven Spielberg, Ed Sheeran joined hands to raise $5M for COVID-19 relief, We For India over the last four months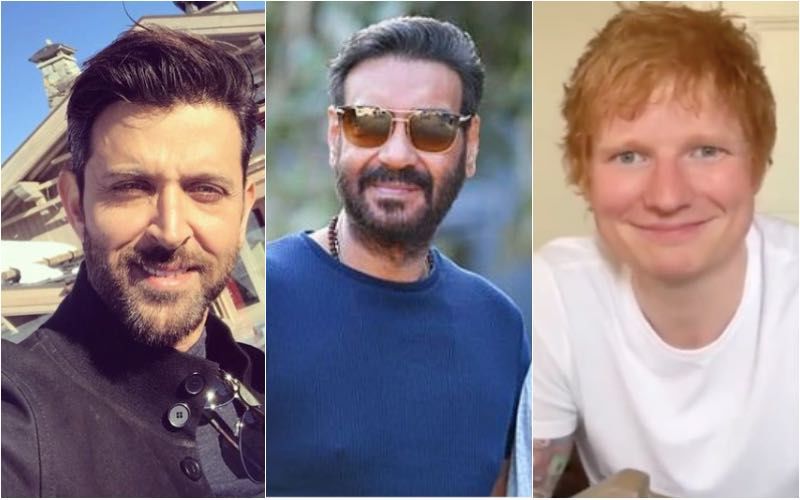 The COVID-19 pandemic only brought disaster in everyone's life. Not only did it bring everything to a standstill and forced everyone to be under house arrest but also proved to be fatal. Along with the general public, many celebs have also succumbed to the deadly virus. As India was in the worst condition and was unable to breathe in March 2021, this time around, even global stars were coming forward to raise funds for the people who were in desperate need of help. To this end, a COVID relief fund called We For India has raised $5 million for people, all thanks to some renowned stars across the globe.
Stars like Hrithik Roshan, Ajay Devgn, Steven Spielberg, Ed Sheeran, Karan Johar, Farhan Akhtar, Mick Jagger, Saif Ali Khan, Sonu Sood, Parineeti Chopra, Arjun Kapoor, Shilpa Shetty Kundra, Sidharth Malhotra, Rajkummar Rao, Ananya Panday, Mira Kapoor among many made a generous contribution to the relief fund that helped raise big bucks for the people. Producer Shibasish Sarkar who is also a part of the programme contributed his bit for the people. He took to his Instagram account and dropped a post, informing everyone about the stars' contribution.
He wrote, "#WeForIndia Last four months of efforts, participation of127 global talents... finally so happy and proud to be associated in this journey. Raised 5 mio USD for India Covid Response Fund @give_india @the_worldwewant @facebook"
Meanwhile, other stars like Priyanka Chopra, Anushka Sharma, Alia Bhatt, Katrina Kaif, Vicky Kaushal, Kartik Aaryan, Janhvi Kapoor, Bhumi Pednekar and many others were also seen doing their bit when the country was hit with the second wave. They shared relevant information regarding COVID and offered help with hospital beds and oxygen contractors to the required patients.
Image source: Instagram/ ajaydevgn/ teddysphotos/ hrithikroshan