Hustle 2 Fame Srushti Tawde Opens Up About Her Journey As Rapper! Says 'I Had Things To Say And I Knew How To Say Them In Songs'
Srushti Tawde scaled great success with her rap song 'Chill Kinda Guy' and 'Main Nahi Toh Koun' and she has even crafted several musical parodies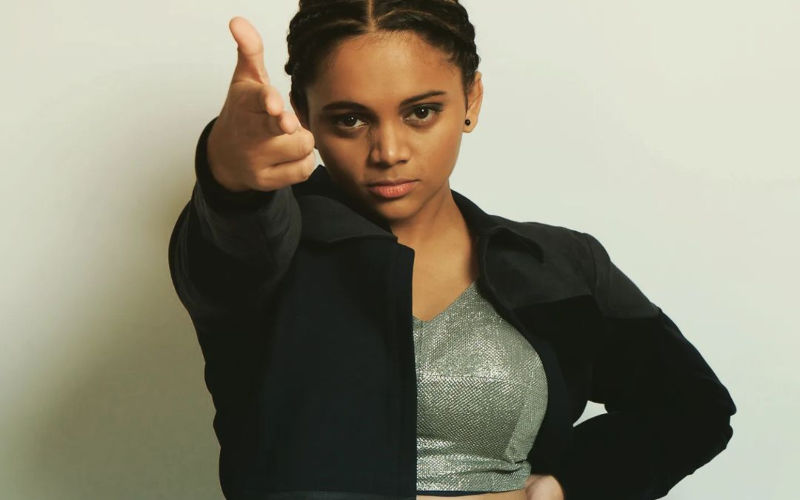 Srushti Tawade has carved a niche for herself in the rap industry with her unfiltered lyrics in songs such as 'Chill Kinda Guy' and 'Main Nahi Toh Koun'. Interestingly, the rapper who holds a Master's degree in English started off as a poetess emerged into a raging rapper with her tracks. Following her performance in Hustle 2.0, Tawde has created a storm and she has become a social media sensation.

Born in Mumbai, the rap artist did her schooling at National English High School and she graduated from SNDT Women's college. It was her love for rap and pop culture that pushed her scale great heights.
"Being from Mumbai I have loved rap and pop culture since childhood. I like to spread my work through social media and so I use Instagram to expand myself with my unfiltered lyrics. I am identified as a writer, poet, rapper, satirist," Srushti Tawade said.
She continued, "On the other hand, I am a writer whose content is renowned for being caustic and unafraid."
Srushti Tawde has drafted a slew of musical parodies. "I had things to say and I knew how to say them in songs so I did that," said Tawde, who is currently seen on 'MTV Hustle 2.0'.
Recalling her journey, the rapper said: "During the Covid epidemic, I discovered a new gift for myself and started fusing poetry with some rhythm and pulse. After investing a lot of time and energy into this field, and by continually working hard laid the foundation for MTV Hustle season 2, India's first Rap/Hip-Hop reality show."
Tawde scaled success with her rap song 'Chill Kinda Guy'. Interestingly, the song is based on God and religious fanatics. However, the catchy lyrics and hip-swaying music caught everyone's attention.
"In 'Chill Kinda Guy', a call from God is depicted. Packaged by fanatics (anti-fans?), God wishes to clarify the facts so that "Dikhawe ke liye woh bhakti bhi na kar paaye /Mandiron se masjidon se apne apne ghar jaayein (they leave the pretense of devotion/head home from temples and mosques)."
Tawde did not stop grabbing eyeballs with 'Chill Kinda Guy'! In fact, her song 'Main Nahi Toh Kaun?' also garnered her success. Speaking about the same she shared, "It is like a dream come true after performing Main Nahi Toh Kaun rap in five different languages English, Hindi, Haryanvi, Marathi, and Bengali. I make fun of myself and even roast the competitors, but explain that was really a shoutout, 'Ek minute, hit kiya hee nahi. Maine shoutout diya, diss kiya hee nahi (One minute, it didn't even hit. I gave a shootout, didn't even diss)."
Srushti Tawade stole everyone's heart when she spoke about the domestic violence she faced in her childhood with 'Bachpan'.

Image Source: Instagram