Indian Meteorological Department Issues Heatwave Warning For Mumbaikars And Other Districts In Maharashtra! Beat The Heat With These Tips
The Santacruz observatory recorded 36.9°C, a three-degree increase since Thursday, while the Colaba observatory recorded 34.2°C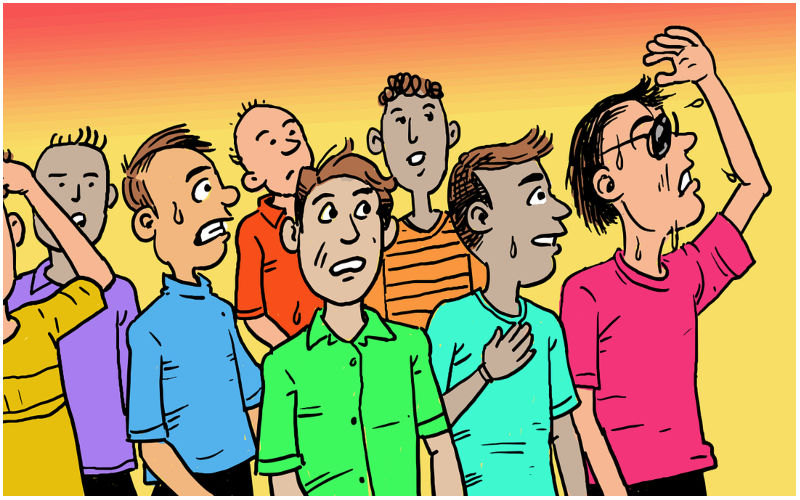 The temperature around the country continues to surge, Indian Meteorological Department (IMD) on Saturday issued a heatwave warning for several parts of Maharashtra including a heatwave warning for Mumbai, Thane, Palghar, Raigad, and the surrounding Konkan coast, central Maharashtra, and Vidarbha.

This is the fourth alert for the season for Mumbai and other coastal areas in Konkan, while Akola has recorded a temperature of 45.6°C, ranking eighth in the world and fourth in India.
Earlier last week, the Santacruz observatory recorded 36.9°C, a three-degree increase since Thursday, while the Colaba observatory recorded 34.2°C.
IMD predicted that the heatwave will continue to harrow until Saturday, with a maximum temperature of around 36°C and a minimum temperature of around 28°C. An IMD official reported that an anti-cyclone circulation has caused the temperature rise, but it will move northward in the next two days, causing a slight decrease in Mumbai's temperature.
Apart from the Konkan region, the interior parts of Maharashtra have also experienced higher temperatures, with districts like Jalgaon, Dhule, and Nandurbar recording above 40°C consistently.
The officials have advised people to take precautions against the extreme heatwave by drinking plenty of fluids, avoiding strenuous activity, and wearing light clothing.
Here are a few tips to protect yourself from the heatwave:
Drink plenty of fluids, such as water, juice, or glucose drinks.
Avoid strenuous activity, especially during the hottest part of the day.
Wear light, loose-fitting clothing.
Stay in the shade as much as possible.
Take cool showers or baths, but not immediately after being exposed to the sun or heat.
Apply a cool compress to your head and neck.
If you must go outside, wear a hat and sunglasses.
Check on elderly neighbours and relatives who may be at risk.
If you experience any heat-related symptoms, such as dizziness, headache, nausea, or vomiting, seek medical attention immediately.
Image Source: Instagram