Indians Demand Kohinoor After King Charles III's Coronation; Desis Flood Twitter With Hilarious Memes-SEE TWEETS
Many Indians were only interested to know the answer to a single question, 'Can we now have the Kohinoor diamond back?'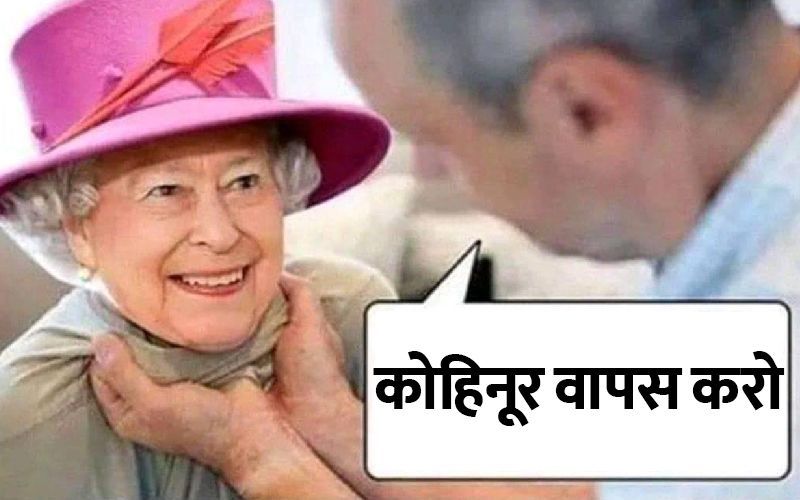 Queen Elizabeth II's demise revived the debate around Kohinoor and Indians have demanded the return of the majestic jewel. Later, following the coronation of her son Charles III, on May 6, Indians once again made yet another attempt to demand the return of the jewel.

After the historic event, Indians took to their Twitter handle and flooded it with memes, demanding back the Kohinoor diamond which the British took from the country during the pre-Independence period.
Amid all the debate, check out some of the best on the coronation ceremony by Desies on Twitter:
The Kohinoor diamond has always been a controversial topic in India-UK relations in the past. As per the reports, Queen Elizabeth wore the massive, priceless stone on her crown for decades, brushing Indians the wrong way since it was allegedly looted by the British in the 1800s.
The British claim that the diamond was gifted to them by an Indian emperor, while many believe that it was forcefully taken. The diamond is currently embedded on Queen Elizabeth's crown and it's now displayed in the Jewel House of the Tower of London.
The Kohinoor diamond is considered one of the biggest and most expensive diamonds in the world, with its origins dating back to India. While it was a part of Queen Elizabeth's crown, Queen Consort Camilla refused to wear the diamond due to its history.
The UK Royal Family authorities issued an official statement stating that Camilla will not be wearing the Kohinoor diamond because of its history and controversial past, and how it may hamper the relations between India and the UK.
Image Source: Instagram