Indonesian Fitness Influencer Justyn Vicky Dies At The Age Of 33, While Lifting A Barbell Of 210 Kilograms- Reports
Indonesian fitness influencer Justyn Vicky breathed his last on July 15, during weightlifting as he couldn't balance 210 kgs of barbell on his shoulders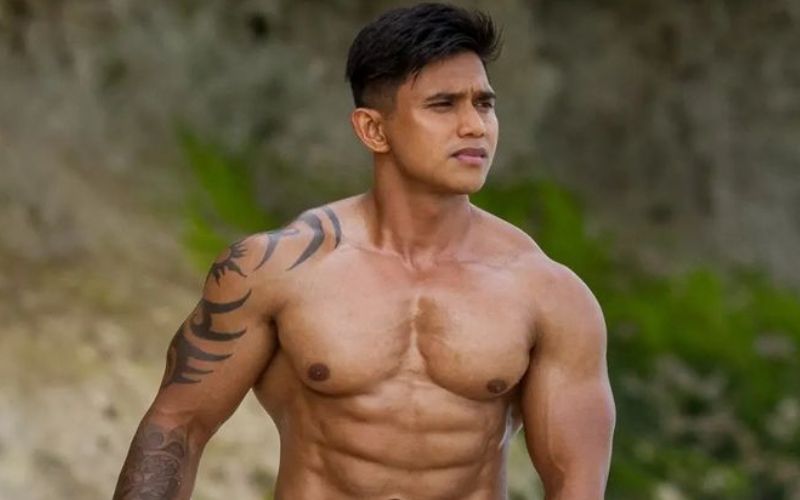 At the age of 33, Indonesian fitness influencer Justyn Vicky left for his heavenly abode. As reported by NDTV, he passed away on July 15 after a 210 kgs barbell that he was trying to lift broke his neck. He was working out at a gym in Indonesia's Bali, when the unfortunate incident happened. Fans and admirers have taken to social media to express their grief, mourn his loss and condole his untimely demise.
Shortly after the news of his passing made the headlines, a video of the incident too went viral on social media. In the video, Vicky can be seen at the Paradise Bali gym trying to squat press with the heavy barbell on his shoulders. He can be seen struggling to stand up straight after his squat. He falls into a sitting position as the weight drops on the back of his neck, while trying to hold the barbell.
According to the media publication, the deceased fitness trainer's spotter also loses his balance and falls backwards with Vicky during the accident. The reports further stated that the unfortunate incident left him with a "broken neck and critical compression of vital nerves connecting to his heart and lungs." The 33-year-old was immediately taken to the hospital, where he passed away shortly after undergoing an emergency operation.
The late influencer's admirers and netizens have been taking to the social media handles to pour in their tributes for him. Expressing their grief, many have been asking fitness enthusiasts to be extremely careful while lifting weights. Well-loved by his fans for his smiling natures, Vicky had a following of 32.1k on his official Instagram account.
Image Source: Instagram