INSIDE Akash Ambani-Shloka Mehta's Lavish Lifestyle With Luxury Cars, Mansions, Blinging Jewellery And Outfits; Here's All You Need To Know!
From dropping her son off at school or attending red-carpet events, here's a glimpse into Shloka's blinging lifestyle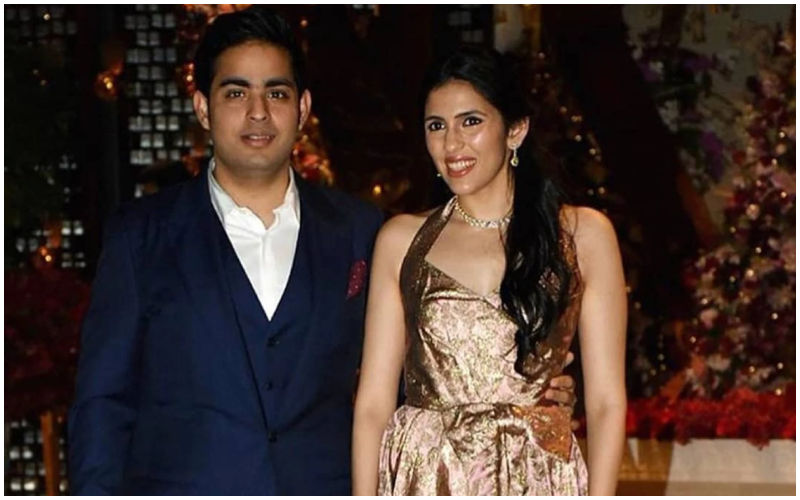 Shloka Mehta hails from a wealthy family and she is also known to be a diamond heiress wife to billionaire Akash Ambani. Interestingly, they have in Mumbai mansion Antilla and they even even drive around in a Bentley and wear luxury fashion brands.

Well, with that being said Shloka marriage with Akash Ambani, the son of Mukesh Ambani and heir to the Ambani heritage, has been grabbing the headlines regularly. But, what will pique your interest is her luxurious lifestyle.
From dropping her son off at school or attending red-carpet events, Ambani fans are keen to get glimpses into her life and her fashionsense, jewellery and even cars.
Here's all you need to know about the diamond heiress:
SWANKY CARS
Its no surprise, Ambani family have a garage full of luxury cars and in this September, Akash and Shloka – 31 and 32 years old, respectively – were spotted visiting actress Alia Bhatt at her house in Mumbai, according to Bollywoodshaadis.
However, their ride will raise your eyebrows as they drove the new Bentley Bentayga. The white Bentley has a four-litre V8 twin-turbo that generates power of 542bhp. Now, a rare video footage of the couple driving the whopping US$167,000 without any customised features, was caught on camera.
Well, obviously that's not the only car they possess. But, their car collection can be discussed in another article!
FAMILY MANSION
That's an easy guess! Shloka and Akash - according to Indian customs of joint family - stay together with the Ambani family in Antillia, the 27-storey Mumbai mansion built by Ambani's patriarch, Mukesh. As per the reports, the couple have been staying there since the birth of their son, Prithvi, who was born in December 2021.
Antilia's high ceilings make its height the equivalent of a typical 60-storey building and it is equipped with three helipads, a theatre that accommodates 80 guests, a spa, a garage for 168 cars, a ballroom and terrace gardens.
Interestingly, Akash and Shloka has an entire floor dedicated to their family, with each floor having easy access to the others.
LUXURIOUS AND STUNNING OUTFITS
Shloka quickly emerged the fashion icon in India, with her style regularly making it to the cover pages. Vogue India also reported that Shloka is regularly spotted wearing lehngas, an ankle-length skirt popular in India.
Shloka often makes waves as she specialises in creating customised outfits. However, she prefers one local designer - Anamika Khanna, a well-known couturier who dresses Bollywood actresses, politicians and the wealthy.
LUSTROUS JEWELLERY
Shloka is known as the diamond heiress for a reason! She is the daughter of Russell Mehta - owner of India's leading diamond companies and Shloka was a director at the company before getting married and she has always had an eye for the sparklers.
And its obvious, that means she often steps out in some truly showstopping pieces of her own.
Having a dad running a diamond business obviously has its perks, and Shloka is known to always have a statement piece at an event.
Image Source: Instagram