Inside Kylie Jenner's Baby Shower: Supermodel Shares Pics From Her 'Secret' Pink-Themed Event; Is It A Girl?
Kylie Jenner shares an inside look at her giraffe themed baby shower, which reportedly took place in December.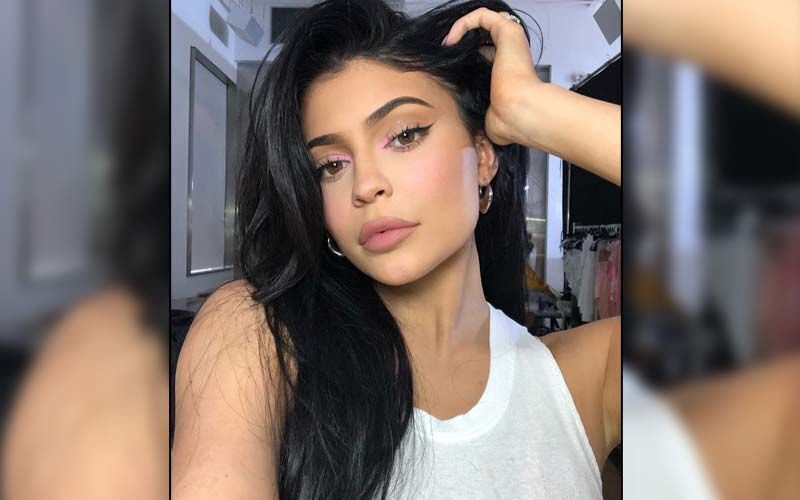 A lot seems to be happening in Kylie Jenner's life. With a baby on the way, and controversy surrounding baby daddy Travis Scott and the Astroworld Festival tragedy, the Keeping With The Kardashian's alum, has kept a low profile. The supermodel has also been sceptical of her social media presence amid all that's happening around her.

On Friday, Kylie was finally ready to share an inside look at her giraffe themed baby shower, which reportedly took place in December. The 24-year-old star, who is rumoured to have given birth already, showed off the elaborate pink-themed secret event in a series of snaps shared to her Instagram page.
To everyone's surprise, Kylie also received $9K worth of Dior goodies from pals, including a $5K Dior stroller and a $4K matching suitcase as gifts from pals.
Interestingly, Kylie's latest pictures featured the pink-themed set-up, possibly hinting that the mom of Stormi had a second daughter. Kylie also snapped a photo of an activity they did at her baby shower; guests at the event were able to make an embroidery project.
The pieces were primarily pink and red themed and featured hearts; Kylie's sister Kendall made one that read 'I love u - Kenny' in green. The giraffe and pink-themed baby shower featured pink curtains with lots of greenery; the tables had personalized blankets with people's names on them.
There were also mini giraffe statues with guests names on them, with dusty beige napkins on the cream plates.
The businesswoman and reality star has been keeping it low-profile ever since her baby daddy Travis Scott's Astroworld concert in Houston on November 5 led to 10 people being killed.
She broke her social media silence on New Year's Day, sharing a baby bump snap to her Instagram as she reflected on the 'blessings' and 'heartache' of 2021.
In the accompanying caption, she wrote: "As 2022 is approaching I've been reflecting on this last year and the blessings that it brought but also the many heartaches it held. I will never forget this year and all the significant changes it made to my life. I pray this new year is filled with a lot of love for all of you and i hope everyone stays safe and healthy during this time."
Recently, make-up mogul Kylie Jenner became the first woman to reach 300 million followers on Instagram.
Image Source: Instagram/KylieJenner