IPL 2021: Virat Kohli Threatens To Throw Mr Nags From The Plane; Yuzvendra Chahal Wants To Lock Him In Bathroom After He Makes A Suggestion – VIDEO
Royal Challengers Bangalore's captain Virat Kohli was seen jokingly threatening to throw Mr Nags out of the plane after he made a suggestion that didn't work for him while Yuzvendra Chahal wants to lock him in the bathroom. Watch the hilarious video here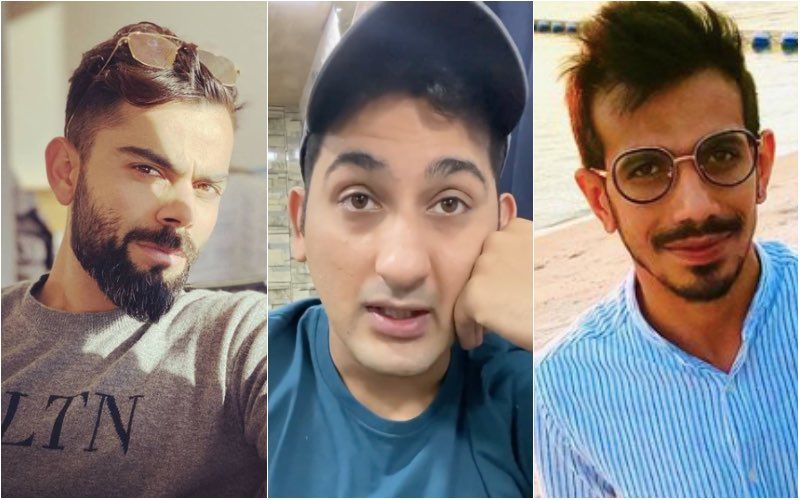 For the next match of Indian Premier League 2021, the Royal Challengers Bangalore team have now landed in Mumbai to battle it out with Rajasthan Royals. As the team boarded the plane, they were also accompanied by stand-up comedian Danish Sait aka Mr Nags who ensures to give an entertaining ride to all the players. However, things went a little haywire when RCB's captain threatened to throw Mr Nags out of the plane after he made a suggestion that didn't work for him while Yuzvendra Chahal also wanted to lock him in the bathroom. Well, before you guys jump to any conclusion, it was all in good spirit.
A video was shared on the official Twitter handle of RCB where Mr Nags takes the place of the flight attendant as he announces that the plane will land in Mumbai in 90 mins. He then mentioned that if the flight doesn't reach on time, then the captain will be fined as he is used to it, referring to Kohli being fined over slow over rates in the IPL and in general during international matches. He then tries to convince everyone in the team to go back to Bengaluru as they are already on top of the points table and would be a good time to leave the league.
He makes the same suggestion to Virat as well who obviously did not pay any heed and jokingly asks the cameraperson to throw him out of the plane. On the other hand, Chahal also gets fed up and asks if someone can lock him inside the bathroom and well, he was later locked in the toilet. LoL.
Well, Virat Kohli's team Royal Challengers Bangalore has played three matches till in the new season of IPL 2021 and commendably, they have won all three matches, beating Mumbai Indians, Sunrisers Hyderabad and Kolkata Knight Riders. For now, RCB will play their next game against Rajasthan Royals on April 22 in Mumbai.
Image source: Instagram/ danishsait/ virat.kohli/ yuzi_chahal23