It's A BOY For Paris Hilton-Carter Reum! Model Announces Arrival Of Her First Baby Via Surrogacy In Cutest IG Post-READ BELOW
Paris Hilton and Carter Reum announced the arrival of their baby boy via surrogacy and fans have been showering them with love and congratulatory messages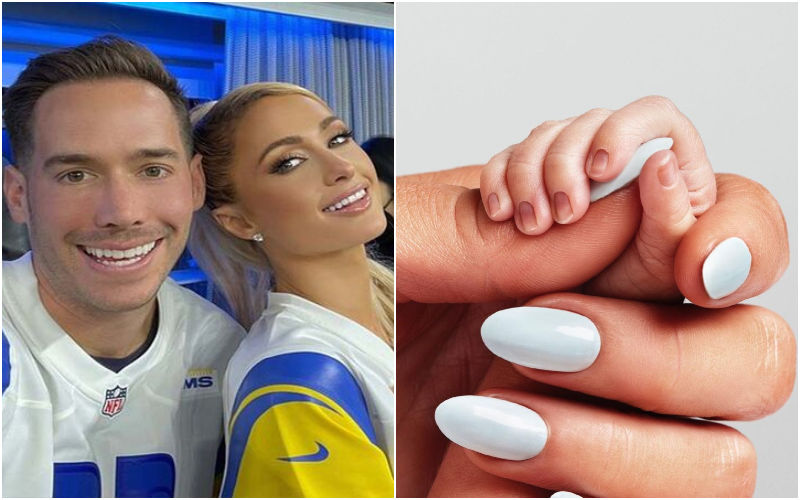 Paris Hilton has surprised her fans with a rather delightful news! The US hotel heiress announced the birth of her first child in the cutest possible announcement via her soical media handle and fans have been showering her with love and congratulatory messages.

The 41-year-old model and media personality along with her husband US author Carter Reum, also 41, announced the arrival of their baby boy via surrogacy.
Hilton took to Instagram with a sweet photo holding her son's hand, writing, "You are already loved beyond words." The People magazine quoted a source who said that it has always been her 'dream' to become a mother.
"We are so excited to start our family together and our hearts are exploding with love for our baby boy," Hilton said.
In a statement posted on her Instagram stories, Hilton spoke about her plans to become a mom, though she kept mum on the news she was about to welcome another child.
"I'm getting tons of messages of people asking me about when I'm having a baby," Paris wrote on her Instagram story. The truth is my husband and I wanted to enjoy our first year of marriage together as a couple and we were always planning on starting our family in 2023. IVF is always a journey for everything but we're so fortunate that we have lots of healthy embryos ready and waiting to be part of our Cutesy Crew!
She added, "As everyone knows I have an extremely busy work and travel schedule but nothing gets me more excited then (sic) becoming a mum in 2023!"
For the unversed, Hilton married Reum in a fairytale wedding in November 2021. The pair had been friends for 15 years before beginning dating in November 2019. They were engaged three months later.
Hilton and Reum made their relationship official in 2020, as the former took to Instagram to celebrate her first anniversary while dating. Earlier this year, Reum disguised a proposal to Hilton in a photoshoot. Paris took to her social media again to share the magical moment.
Paris Hilton reportedly documented her wedding for a series on Peacock TV.
The guest list reportedly included Emma Roberts, Evan Ross, Kim Kardashian and Bebe Rexha. Also in attendance was Real Housewives star and Paris Hilton's aunt, Kyle Richards Umansky.
Image Source: Instagram