Jada Pinkett-Smith Shares First Post After Husband Will Smith And Chris Rock's Slapgate Controversy At Oscars 2022
Jada Pinkett-Smith has now shared a cryptic post on healing that simply read, "This is a season for healing and I'm here for it"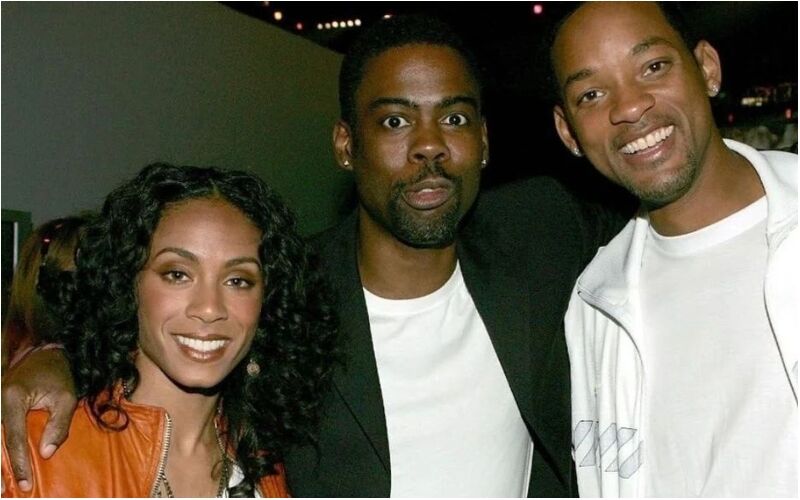 Hollywood star and Will Smith's Jada Pinkett-Smith has finally broken her silence in the wake of Will Smith-Chris Rock's slapgate controversy.

In an unforeseen turn of events, Will Smith slapped host Chris Rock at the 94th Academy Awards after he joked about Jada's alopecia, leading to a worldwide debate. While celebrities have expressed their opinions on the subject, Jada had maintained a dignified silence.
The actor has now shared a cryptic post on healing that simply read, "This is a season for healing and I'm here for it."
Previously, Jada had earlier posted photos and videos of Will Smith winning the award for Best Actor but had not mentioned the controversy.
Well, she did not mention Rock's joke or the slapping incident specifically.
On Monday, Will Smith apologized to Rock, the film academy, the show's producers and viewers, saying his behaviour was unacceptable and he had "reacted emotionally" to a joke about his wife's medical condition.
The comedian had referenced the 1997 film "G.I. Jane" in which actress Demi Moore shaved her head. It was unclear whether Rock was aware that Pinkett Smith has a disease that causes hair loss.
Later, Smith was named the best actor for his portrayal of the father of tennis legends Venus and Serena Williams in "King Richard." Amid his big win, a video of the shocking incident went viral on social media and internet was divided over Smith being honoured by the award.
On the other hand, Will Smith's mother Carolyn Smith told CNN that while she had immense pride at Will Smith's award victory, she was rather shocked at him slapping Chris Rock. "He is a very even, people person," she said. "That's the first time I've ever seen him go off. First time in his lifetime," she said.
Image Source: Instagram