Jennifer Aniston Breaks Guinness World Record; Beats Prince Harry-Meghan Markle To Become The Fastest Instagrammer To Reach 1 Million Followers
Jennifer Aniston is making news and how! The FRIENDS star who recently joined Instagram, gained 1 million followers in just 5 hours and 16 minutes, breaking a Guinness World Record of Prince Harry And Meghan Markle, whose Instagram account reached 1 million followers in 5 hours 45 minutes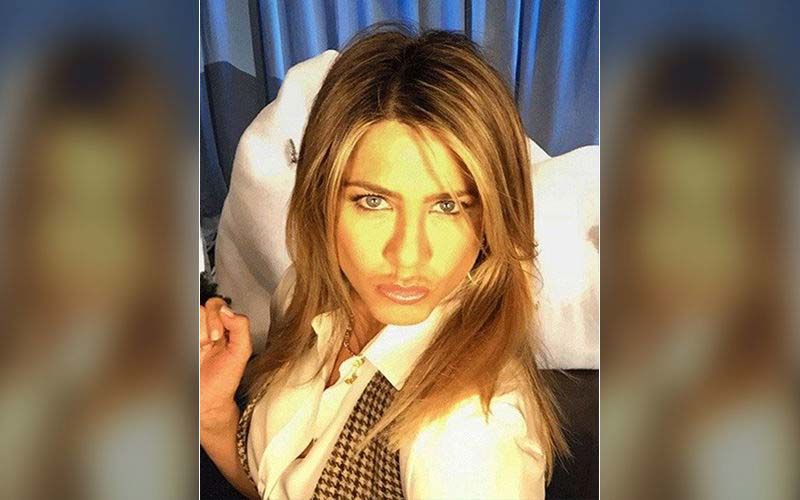 FRIENDS star Jennifer Aniston's Instagram debut is breaking the Internet, quite literally! People are going crazy about it and are either sharing her post, following her or talking about it. If you're doing neither, you probably live under a rock. The actress, who has massive popularity all around the world, may be late to join the photo-sharing social media application, but she is definitely not behind in the race of followers. As of now, the gorgeous actress has 11.4 million followers and they're only increasing by the minute. The actress has shared two posts by now, but just after her first post, which was a selfie with her FRIENDS co-stars, the actress set a new world record!
Jennifer Aniston has now set a Guinness World Record by becoming the fastest Instagrammer to reach one million followers. The 50-year-old FRIENDS star's first Instagram featured her fellow co-stars from the show, Lisa Kudrow (Phoebe Buffay ), Courteney Cox (Monica Geller), Matt LeBlanc (Joey Tribbiani ), Matthew Perry (Chandler Bing), and David Schwimmer (Ross Geller ). Of course, fans went gaga over that selfie. Jennifer Aniston gained 1 million followers in just 5 hours and 16 minutes, breaking a Guinness World Record previously held by the official Instagram account of the Duke and Duchess of Sussex, Prince Harry And Meghan Markle, whose Instagram account reached 1 million followers in 5 hours 45 minutes.
ALSO READ: Jennifer Aniston BREAKS Her Phone Out of Frustration Within A Day Of Her Instagram Debut, Makes Jennifer Lopez Go 'LOL' - Watch Video
Soon after her Instagram debut, Jennifer Aniston's Instagram account temporarily crashed due to the huge amount of traffic. Her second post was a hilarious take on the same, and she shared a scene from the series The Morning Show, and can be seen breaking her phone out of frustration.
Image Source: Instagram/jenniferaniston, Snapchat/Ellen DeGeneres