Jim Carrey Death? Fans Enraged As Fake Video With Legendary Comedian's Last Words Goes Viral On Internet!
Jim Carrey fans fell prey to a nasty prank following the release of sheer manipulative content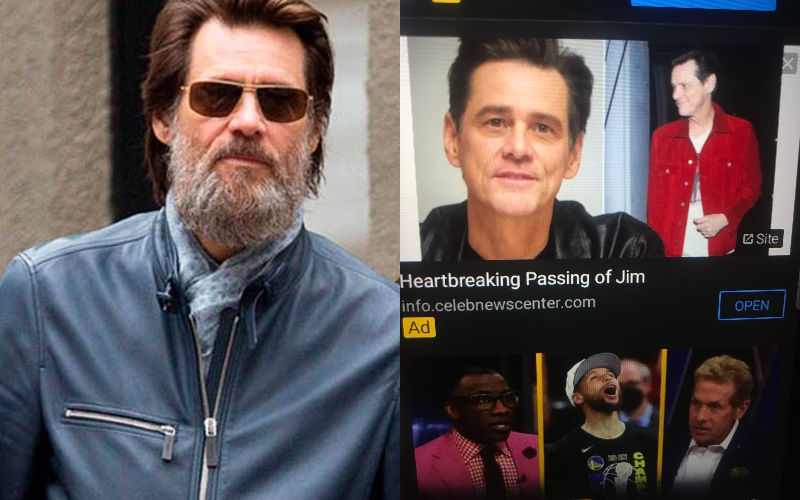 Jim Carrey fans were struck with panic and fear after the rumours of his death began circulating on social media.

Well, Carrey is the latest celebrity who was the target of a death hoax and believe it or not, this is the second time the legendary comedian was accidentally announced dead. This time many Jim Carrey fans as well as other neutral observers fell prey to the distasteful trick, owing to its sheer manipulative content.
It all began when a video of the star started circulating on Youtube and Twitter. The convincingly edited video showed Jim Carrey announcing his last words and as usual thousands of fans fell for the nasty prank, flooding Twitter and other social media platforms with heartfelt. condolences.
However, soon it was discovered that it was just another loathsome prank and numerous users blasted the video with some of the most enraged reactions.
Jim Carrey's death hoax was also sparked in 2015 when a 'R.I.P. Jim Carrey' page was being followed by netizens, but it ultimately gained a few hundred 'Likes' on Facebook. However, the rumours of the actor's death spread quickly and widely enough that news outlets took the time to report the story as false.
This latest death hoax of Jim Carrey also follows a slew of similar hoaxes on Hollywood stars, musicians and sportspersons. The death hoaxes rose to prominence ever since the onset of the COVID-19 pandemic and they simply refuse to die down, exposing the volume of sick minds populating the internet.
Recently, death hoaxes about Jennifer Lopez and Adam Sandler among others had spread like wildfire.
Image Source: Instagram