Julia Fox Reveals SHOCKING Details About Her Whirlwind Romance With Kanye West, Calls It 'A Crash Course On How To Be Famous'
Julia Fox has shed her light on their relationship with Kanye West and described the relationship as 'a crash course to be famous'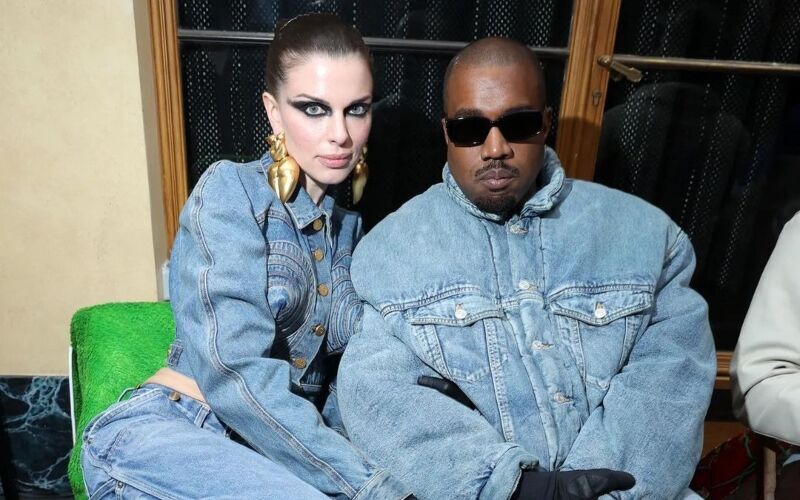 Julia Fox and Kanye West's roaring romance saw a shocking conclusion recently, while the much-admired celebrity could go their separate ways, the Uncut Gems actress has now shed light on their relationship. She defined it as "a crash course on how to be famous", and also pointed out that parts were even real.

"It definitely felt like I was his girlfriend. But it also felt like I was being cast in the role of his girlfriend — and he was casting me," she elaborated. 'He was the orchestrator of it all. It really did feel like a movie."
"I mean, there were definitely elements of it that were real," Foxx told the New York Times in a recent interview when asked for the truth about their time together, which began when they met sometime on New Year's Eve.
Kanye and Julia were involved in a whirlwind six-week relationship that by her account included about 15 days in each other's company. Several reports suggested that Foxx had dumped Ye on Valentine's Day, and now she's changed her take on their involvement from real to something, oh, slightly to the left of real.
"I tried my best to make it work," she told the New York Times. "I already had a jam-packed life. How do I fit this really big personality into this already full life? It just wasn't sustainable. I lost like 15 pounds in that month."
Later, Fox claimed she was the one who ended their relationship, but said it was amicable. Calling West the "ultimate stunt queen," she credited the designer with fostering her new relationships in the fashion industry.
In no time of their break-up, the actress made her catwalk debut on February 15 at the LaQuan Smith autumn/winter 2022 show during New York Fashion Week.
Then she headed to Milan - the city where she was born. It was West who helped her nab a front-row seat at the Diesel fashion show last week.
A few days later, Fox donned head-to-toe latex to attend the Versace show, where she sat in the front row and posed for photos with Donatella Versace herself.
As per the recent reports, Fox has become a household name, thanks to her brief relationship with West. She also made it clear that she was grateful for the time she spent with the rapper.
"Look at the big picture," she said. "That was amazing for me. The exposure was priceless."
"But I do think eventually I'll surpass the Kanye narrative," she added. "Believe it or not, Kanye's not the most interesting thing that's ever happened to me."
West has since moved on with his new 'muse' Chaney Jones, but Fox doesn't think he is 'dumb enough' to go public with details of their personal relationship like he has done with Kardashian and others.
Image Source: Instagram