Kanye West and Julia Fox BREAK-UP? Actress LIKES Kim Kardashian's Instagram post, Deletes All Photos Of Rapper!
Julia Fox made her stand clear about Kanye West as she hit the like button on Kim's latest post.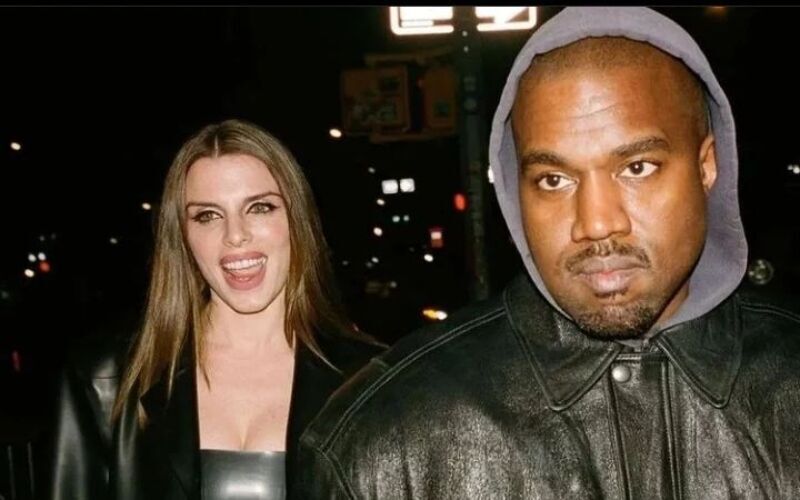 In a rather shocking turn of events, Julia Fox has ended all her ties with Kanye West and judging by her latest social media activity, their whirlwind romance has just come to an end. The Uncut Gems star, 32, 'liked' a post from Kanye's ex-wife Kim Kardashian on Sunday, after deleting all photos of the rapper from her own page.

The 'Like' comes after Kanye shared a slew of Instagram posts pointing out, "I wish my wife were with me and pining for his family to be reunited."
Julia made her stand clear as she hit the like button on Kim's latest post.
Kim, who has been publicly feuding with her ex-husband for weeks, shared a snap of herself rocking a jumpsuit and Balenciaga shades with Julia's like standing out among the 1m others.
Meanwhile, all photos of Kanye have disappeared from Julia's page, and the publicity-hungry couple has not been spotted together in days.
A recent E! News report quoted a source close to Julia and shared that she "doesn't have the energy" to put more into a relationship with the rapper.
"Julia is a mom first and her family and work obligations are in New York," the source said of the actress. "Ye did express he wanted her in Los Angeles, but she couldn't take that on."
The insider also noted: "Although they remain close, their relationship has evolved."
Another source said, "When she's not around, he reverts back to his old ways with social media outbursts and public antics."
Image Source: Instagram/
kanyewestxjuliafox