Julia Fox Takes Inspiration From Kim Kardashian's Fashion Choices? Drops Jaws With Her Ravishing Blue Chest Mold
Fox dropped jaws with her ravishing blue chest mold - just weeks after Kim Kardashian appeared in a KKW Fragrance ad wearing a similar design.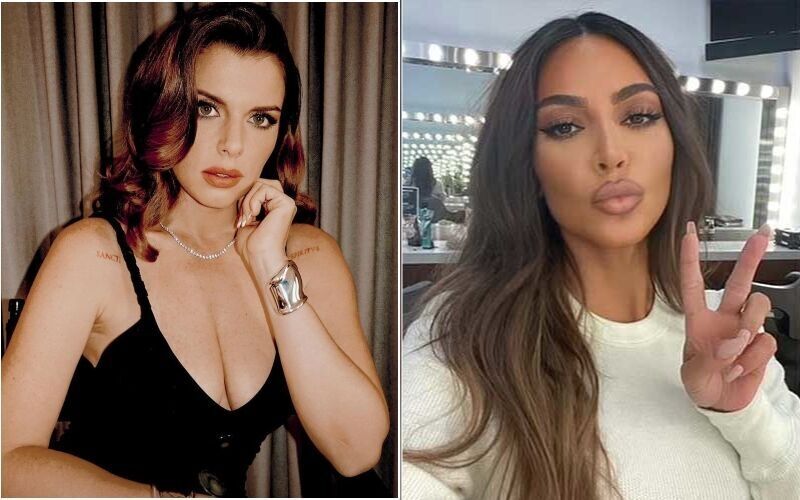 There's no stopping Julia Fox.

Kanye West's new girlfriend Julia Fox is currently the topic of discussion amongst fashionistas. From the looks of it, she was seen following fashion icon Kim Kardashian's style footsteps once again on Monday night.
Not to forget, Kanye has been instrumental in Julia's success on the fashion front as he is speculated to be sharing crucial fashion tips with the Uncut Gems actress.
Fox dropped jaws with her ravishing blue chest mold - just weeks after Kim, 41, appeared in a KKW Fragrance ad wearing an eerily similar design. While the differences were quite visible, there's no denying Julia has been taking notes of Kim's fashion choices.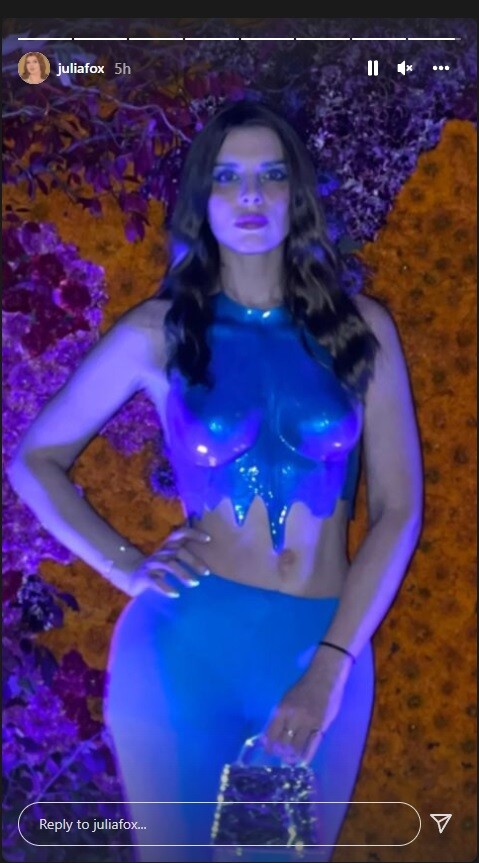 The unique shapes clung to their curves and gave the illusion they had been plastered onto their bodies. The molds also showed off their toned bellies. While Kim wore a black mold that expanded into her neck, Julia's was much flashier.
Julia posted the ab-baring photo to her Instagram Stories on Monday evening while keeping the occasion a secret.
Considering the picture, Fox appeared to be attending a party as she posed wearing a snug blue skirt and flashy purse in hand. The mold turns out to be yet another latest look Julia borrowed from Kim.
Recently, she stepped out during Paris Fashion Week wearing a black headscarf and quirky shades, which echoed a look previously worn by Kim during a fragrance commercial 2011.
As reported earlier, Julia Fox has a never-ending connection to Kim Kardashian as it was found that Julia is a 'die-hard' fan of Kim Kardashian. Fox even raised eyebrows with her Barbie-themed photoshoots with Pete Davidson surfaced on the internet shortly after her date with Kanye West.
Pete Davidson is currently dating Kim Kardashian, had starred in a weird photoshoot for Paper Magazine in 2019, where he played the role of Ken and Julia Fox dressed up as Barbie.
Image Source: Instagram/juliafnews/kimkardashian