JUST-IN! Major Earthquake of 7.8 Magnitude Strikes Turkey, Syria; Second Quake Hits 7.6 Richter Scale; Death Toll Rises To 1300-REPORTS!
A major earthquake was felt in Cyprus, Lebanon, and Syria triggering the collapse of dozens of buildings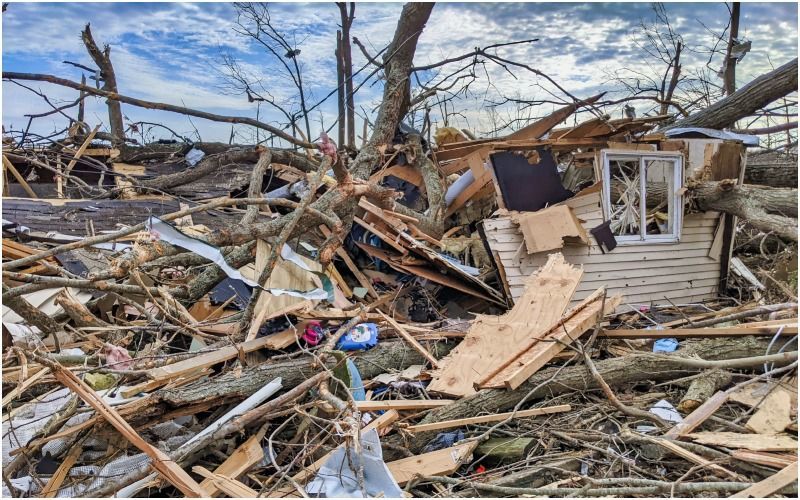 Southeastern Turkey and northern Syria were rocked by a heartwrenching earthquake on Monday which ultimately led to the toppling of hundreds of buildings and killed more than 1300 people. Hundreds are still believed to be trapped under rubble, and the toll was expected to rise as rescue workers searched mounds of wreckage in cities and towns across the area.

The death toll is expected to surge with rescue operations underway.
As per the latest reports, a major earthquake was felt in Cyprus, Lebanon, and Syria. This triggered the collapse of dozens of buildings and a search for survivors under the rubble in snowy streets. The US Geological Survey said the quake was centred about 33 kilometres (20 miles) from Gaziantep, a major city and provincial capital. It was about 26 kilometres (16 miles) from the town of Nurdagi.
The quake was centred 18 kilometres (11 miles) deep, according to the US Geological survey. A strong 6.7 temblor rumbled about 10 minutes later.
For the unaware, Turkey sits on top of a major fault line and is frequently shaken by earthquakes. Some 18,000 were killed in powerful earthquakes that hit northwest Turkey in 1999.
Now, as per the latest reports, a fresh earthquake rattled Damascus, Latakia other Syrian provinces. Moments ago, another quake of magnitude 7.6 struck Elbistan district in Kahramanmaras Province in southern Turkey, reported Turkey's Anadolu news agency citing the country's disaster agency.
Dutch Prime Minister Mark Rutte said a search and rescue team from the Netherlands will travel to the region of southeastern Turkey and northern Syria that was hit by a devastating earthquake.
"Terrible news about the earthquake in Turkey and Syria. Our thoughts are with all the victims of this severe natural disaster," Rutte said in a tweet Monday. He said he had sent condolences to Turkish President Recep Tayyip Erdogan.
Image Source: Instagram