Justin Bieber CONFIRMS Hailey Biebers Pregnancy In THIS Viral Video? Netizens Spot Baby Bump In A Pic-WATCH
Hailey Bieber was spotted hiding her stomach with her iPad placed in front of her stomach and netizens were quick to speculate if she is pregnant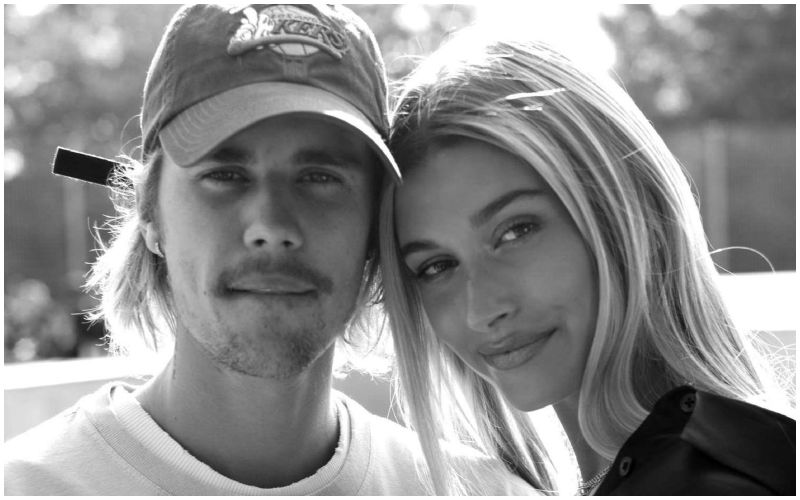 Hailey Rhode Bieber and Justin Bieber have always decorated the headlines and they are known to be in the best phase of their marriage. Earlier this month, Hailey's business meeting in California triggered pregnancy rumours and the couple have been on a cloud nine owing to the rampant claims about the lovebirds welcoming their first child. While the couple had initially rubbished the rumours around their pregnancy, fans have seemingly discovered proof that supports their arguments. Now, a new video has fuelled pregnancy rumours further and fans cannot stop gushing about the new development on social media.

The American model was spotted hiding her stomach with her iPad placed in front of her stomach and netizens were quick to speculate if Hailey Bieber is pregnant and is trying to hide it from everyone.
Amid all the rumours, her husband Justin Bieber has almost confirmed that these rumours might not be entirely false.
In the viral video, Justin Bieber was seen walking with his friends when he seemingly referred to Hailey Bieber's pregnancy, saying, "I mean, I know you're pregnant but..." However, when Bieber noticed the presence of the paparazzi he redirected his attention to his wife.
Interestingly, another viral picture from the backstage of Drake's concert. In the photo, Hailey stood near her singer-husband, wearing a black crop top and blue denim. The photo featured the visible baby bump that she attempted to conceal with her hands.
The latest development comes after Hailey Bieber was spotted wearing a white midi dress when some eagle-eyed fans noticed that she appeared conscious of her tummy. During another outing, Hailey was seen wearing a crop top but strategically tried to hide her stomach with a laptop bag while being photographed.
Image Source: Instagram