Justin Bieber-Hailey Bieber Fifth Wedding Anniversary: 'Baby' Singer Drops Mushy, Romantic Pictures! Says, 'Let's Keep Dreaming Big Baby'
Hailey Bieber shared a tribute for her better half, including some of the same photos but also a few different ones, including Justin kissing her on the cheek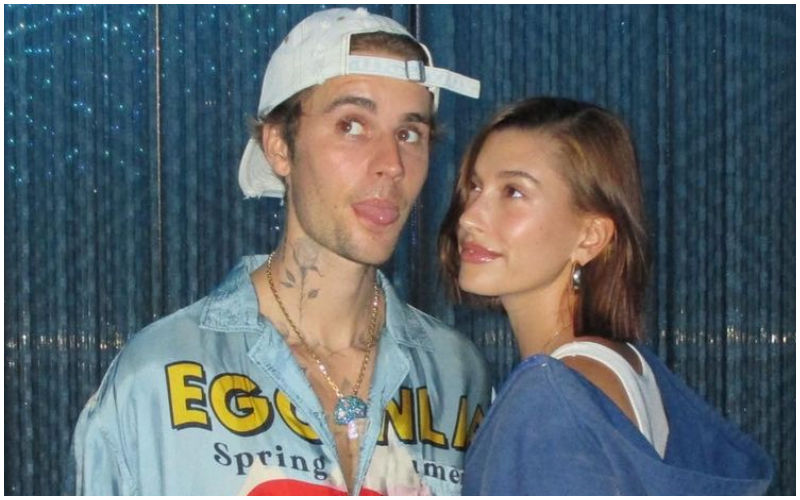 Justin Bieber and his wife and supermodel Hailey Bieber are on a could nine as the couple celebrated their fifth wedding anniversary. Moreover, Justin wants to "keep dreaming big" with his wife Hailey and he marked his wedding anniversary with a heartfelt Instagram post, in which he told his "beloved" she has "captivated [his] heart". The 'Baby' crooner also expressed his excitement for the future.

"So let's keep dreaming big baby. Cheers to forever and ever. I love you with every fiber of my being.
"HAPPY 5TH YEAR ANNIVERSARY!!!(sic)"
Apart from the adorable caption, Justin's heartfelt post was accompanied by a series of photos of the couple together over the years, including a close-up of them kissing, the pair beaming as Hailey sat down in front of a cake with two candles and flowers, and another of them pouting for the camera.
Interestingly, Hailey shared a tribute for her better half, including some of the same photos but also a few different ones, including Justin kissing her on the cheek. She wrote in the caption: "5 [star and white heart emojis] I love you. (sic)"
Kylie Jenner also commented on the post, sharing a white heart emoji and writing: "You twooo !!!(sic)"
Earlier this year, the 'Love Yourself' hitmaker interviewed Hailey for Australia's Vogue magazine and she gushed about their marriage. She said, "My favorite thing about being married is honestly the companionship I feel we have. Genuinely, you are my best friend in the entire world. There's nobody I would rather spend more time with or do anything with."
Image Source: Instagram