Justin Bieber Once Flashed His Chiselled Abs To Rihanna In Public! Impressed RiRi Tweets 'He Actually Had Lil 6 Pack! Sexy,Lol!'-DETAILS BELOW
The incident occurred in 2010 and at the time, Justin Bieber was allegedly dating Selena Gomez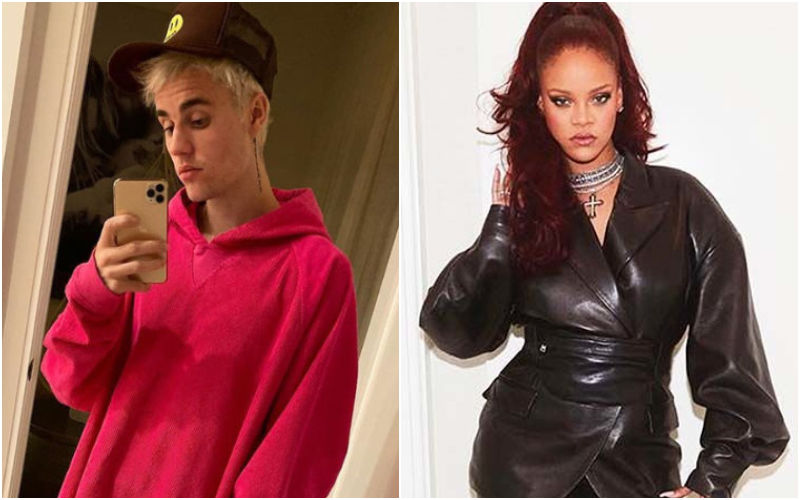 Justin Bieber was once every teenager's crush and the singer continues to enjoy a massive fan-following. While the Canadian singer started his career at a really early age, he naturally grew up while being embroiled in controversies. However, Rihanna was apparently connected in one such controversy, and she was even left stunned by the stunt pulled off by JB.

Once Justin flashed his 6-pack abs to Rihanna in a restaurant and the Barbadian singer and she had made the revelation in her tweet. She even called it 'sexy' which seemingly hinted at her being impressed by the singer's act.
The incident occurred in 2010 and at the time, Justin was allegedly dating Selena Gomez.
For the unversed, Selena and Justin had a tumultuous relationship of more than 8-years. However, the Baby singer married his friend and model Hailey Bieber in 2018.
At one point, Bieber was fangirling RiRi so badly that they even went for a basketball game together.
Finally, in 2010, Bieber approached Rihanna at a restaurant and flashed his abs leaving the Umbrella singer stumped. She revealed her public encounter with Bieber via tweet and wrote: "Justin Bieber just flashed me his abs in the middle of a restaurant! Wow! He actually had a lil 6 pack! Sexy,lol!#Beliebersplzdontkillme"
The tweet garnered over 70k retweets, 854 quote tweets and over 47k likes.
Meanwhile, Justin is happily married to Victoria's Secret model Hailey Bieber and RiRi is currently embracing the most glorious experience of her life – motherhood. She welcomed her first child with rapper A$AP Rocky in 2022 and recently performed at Super Bowl 2023 during which she announced her second pregnancy.
Image Source: Instagram