Justin Bieber Plans To QUIT Music Industry After Selling An Entire Music Catalogue For $200 Mn! Singer Wants To Work On His Health And Marriage With Hailey-REPORTS
Justin Bieber wants to focus on his health and his marriage to Hailey Bieber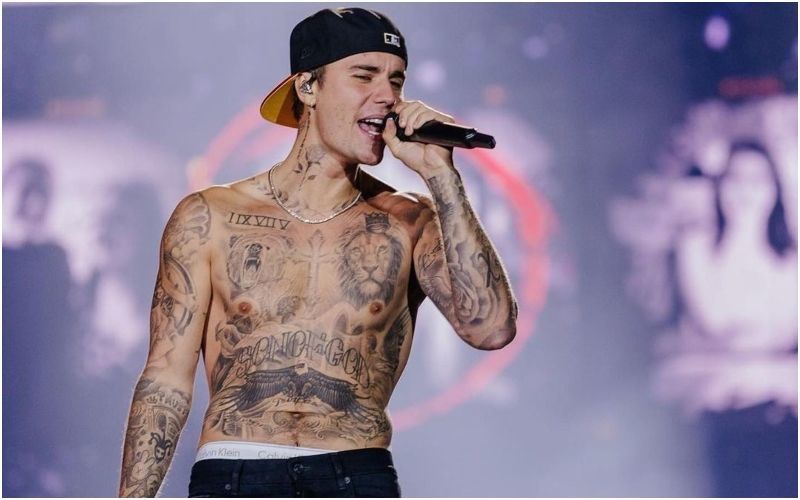 Justin Bieber is reportedly planning to quit the music industry. While the plan looks favourable for him, his fans certainly wouldn't be happy. However, from Bieber's perspective, retirement appears to be a good option after he sold his entire music catalogue for $200 million.

"Justin hasn't felt right with the world for some time, and his stardom weighs heavily on him," an alleged friend revealed, as reported by Aceshowbiz.com.
The insider also added that Justin even spoke about his struggles with the professionals and "Even his therapist says if what he's doing makes him unhappy, he should make the hard decision to set it aside," Justin's pal added.
Another source told the news site, "Justin feels the pressure of the music biz isn't good for him." It's also said that the "Justice" star "just wants to disappear with Hailey and enjoy his money."
It appears, Justin wants to work on his marriage following his potential retirement, and the sources claim that their union is riddled with trust issues. The singer tied the knot with Hailey in 2018 when they were around 24 years old and 21 years old, respectively, but their friendship-turned-romance hasn't been easy.
The informant detailed, "It put more pressure on the relationship. Justin tends to take things out on Hailey. It makes her want to give up.. she doesn't understand why marriage has to be this hard."
Image Source: Instagram