Kanye West Calls It Quits With Vinetria? Rap Icon Unfollows Model Girlfriend On Instagram
Kanye West has reportedly concluded his relationship with his model girlfriend Vinetria.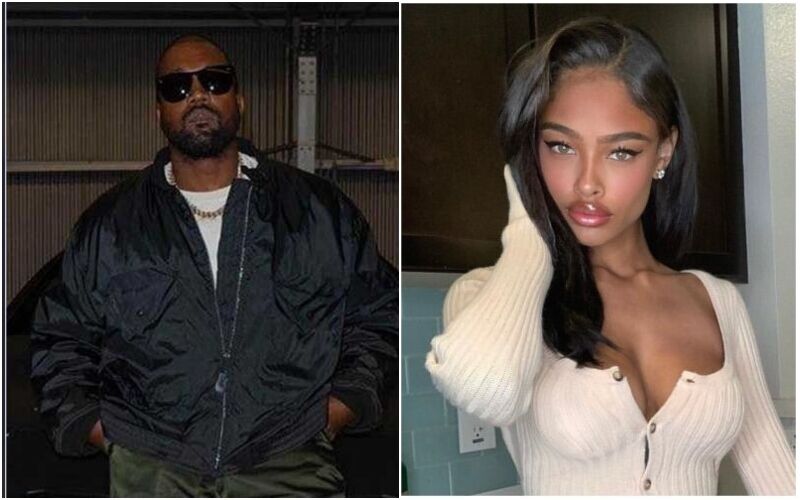 Kanye West's former wife Kim Kardashian is having a time of her life with her newfound love for Pete Davidson. However, not all's going well for the rapper as he has apparently split with his model girlfriend Vinetria.

According to a Page Six report, the 'College Dropout' hitmaker has called it quits with his rumoured girlfriend months after getting into a relationship.
The news of Kanye's rumoured split comes after the acclaimed hip-hop artist ad-libbed a plea for Kim from the song 'Runaway' during his recent Larry Hoover benefit concert with Drake. Kanye, who is also known as Ye, asked Kim to run back to him, although that never seemed to happen.
Interestingly, Kim Kardashian was present at the venue with her eight-year-old daughter North. The 44-year-old rapper apparently started dating the 22-year-old social media star only a few months ago even though the news first broke out in November 2021.
Kanye has reportedly unfollowed Vinetria on Instagram, while the model continues to follow the rapper on the photo-sharing app.
Meanwhile, none of them have issued any statements or comments about their relationship so far. The Grammy-winning rapper was also linked to model Irina Shayk prior to dating Vinetria. However, the relationship seems to have seen a conclusion sooner than expected.
Kanye West has often wiped off his social media handle, recently he pulled off the same stunt after he cleaned up his Instagram account on Monday, November 29. The 'College Dropout' hitmaker deleted all the posts on his wall but refrained from deleting his account.

Image Source: Instagram, Twitter/MrRuidiazYT