Kanye West DELETES ALL Instagram Posts About Ex-Wife Kim Kardashian And Their 4 Kids After A Heated Argument On Social Media!
Kanye West and Kim Kardashian were seen engaged in a heated argument over social media on February 4, 2022.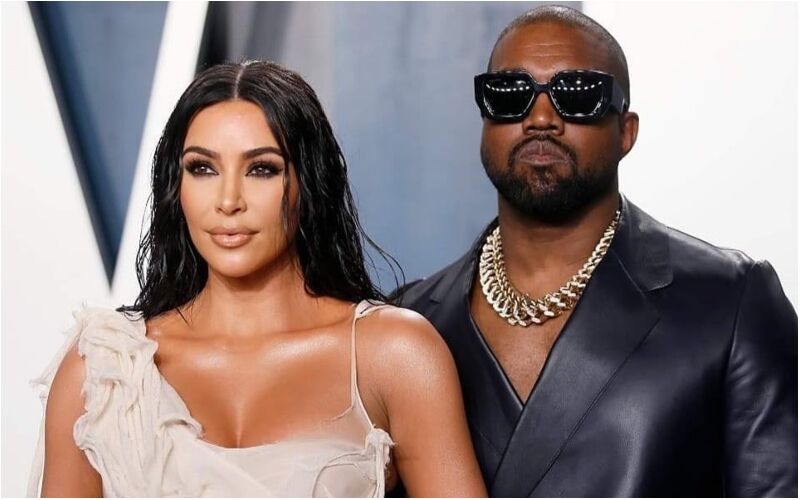 Kanye West has yet again pulled off his magic trick on the social media front to tackle all the issues and made all of his Instagram posts pertaining to Kim Kardashian and their four kids disappear. The rapper appears to be executing some damage control after he shared some heated messages about his former wife and kids over the weekend.

The 44-year-old rapper on February 4, 2022, reiterated concerns that he had previously expressed about his eight-year-old daughter North West being on TikTok.
Initially, he had complained about her wearing lipstick but now he wants her off the platform entirely. "Since this is my first divorce I need to know what I should do about my daughter being put on TikTok against my will?" he wrote in the now-deleted post.
Incidentally, Kim maintained her silence without making any public comments over the matter. However, the SKIMS founder appeared ready to break loose and tackle all the claims made by her ex-husband on the same day itself.
"Kanye's constant attacks on me in interviews and on social media is actually more hurtful than any TikTok North might create," Kim wrote on her Instagram Stories. "As the parent who is the main provider and caregiver for our children, I am doing my best to protect our daughter." She also added that she sees TikTok as a healthy creative outlet for their daughter.
Kanye took to Instagram once again that day to hit back against the SKIMS founder and made some rather serious accusations. "What do you mean by main provider?" Kanye wrote. "America saw you try to kidnap my daughter on her birthday by not providing the address. You put security on me inside my house to play with my son then accused me of stealing. I had to take a drug test after Chicago's party because you accused me of being on drugs."
Well, the social media feud did not seem to stop there. On Saturday, Feb. 5, he vented about not being able to take his kids to Chicago for a sports game. The next day, he made some more very serious claims and said that Kim accused him of putting a hit on her. Now, all of those posts have been expunged but it may be too late for Ye.
Image Source: Instagram/thirdeyegist_gh