Kanye West Pens POEM After His Separation With Ex-Wife Kim Kardashian, Compares Divorce To 'Full Blown Covid' And 'Being Shot'!
Kanye West compared his divorce to "walking on glass," one's "soul and getting dragged over coals," among other horrible things.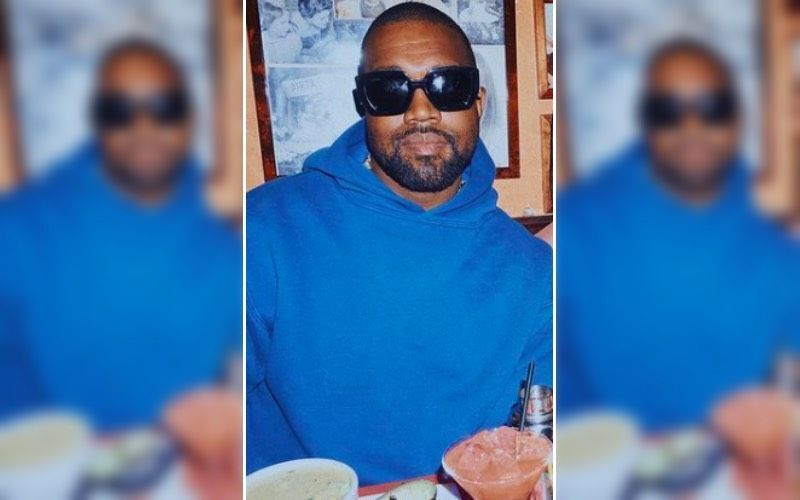 im Kardashian's roaring divorce win against her ex-husband Kanye West seems to have left the latter devastated while trying his best to stall their legal separation. The rapper did not make any sudden comments about the same, however, Kanye has finally weighed in amid his recent setback with the help of a poem.

The recent move comes 48-hours after a court in Las Vegas declared the reality star as "legally single". Kim Kardashian then did not waste any time in dropping the surname 'West' across all social media platforms. This might have triggered the rap star to pull off his latest stunt.
Sharing the post on his Instagram handle, the 'Donda' hitmaker compared his divorce to "walking on glass," one's "soul and getting dragged over coals," among other horrible things.
The poem also included a few lines that state, "Divorce feels like a full blown Covid/Divorce feels like your kids were snatched from your control/ Divorce feels like you've been shot and traffic is slow/ Divorce feels like heavy breathing/ Divorce feels like grandma never got over that cold/ Divorce feels like suffocating/ Barely breathing."
However, it is not clear, whether Kanye penned the poem.
The Grammy-winning rap legend also did not caption the only post on his Instagram. He has, so far, also not commented anything else after Kim dropped the surname 'West' on social media.
Kim, in one of her recent court documents, had said, "I very much desire to be divorced" adding that Kanye's social media posts had caused her "emotional distress." Kim had shared, "I have asked Kanye to keep our divorce private, but he has not done so. Kanye has been putting a lot of misinformation regarding our private family matters and co-parenting on social media which has created emotional distress. I believe that the court terminating our marital status will help Kanye to accept that our marital relationship is over and to move forward on a better path which will assist us in peacefully co-parenting our children."
Kim and Kanye got married in 2014 and share four kids namely North, Saint, Chicago, and Psalm.
Image Source: Instagram