Kanye West's New Wife Bianca Censori Is Kim Kardashian's Clone? Internet Says, Rapper Went For A Look-alike-SEE Tweets!
Kanye West and Bianca Censori got hitched in a private ceremony and also divulged that Bianca hails from Australia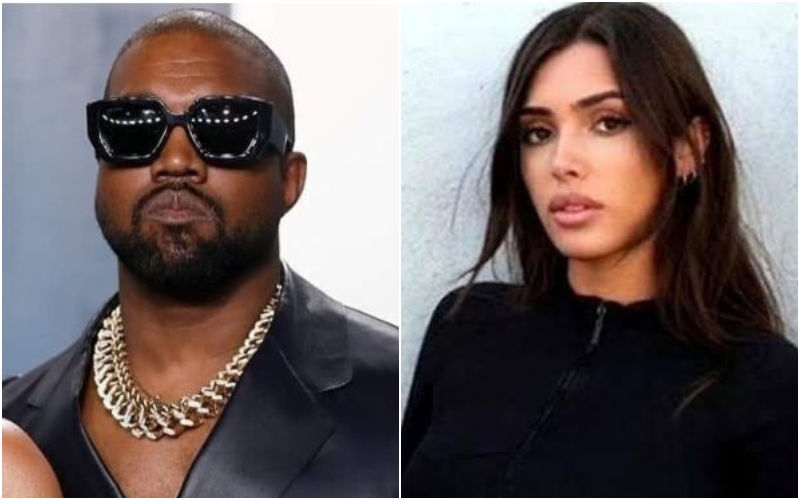 Kanye West opted to get married in less than two months after finalizing his divorce from Kim Kardashian. The rapper secretly married Yeezy architectural designer - Bianca Censori, the mystery blonde he has been hanging out with.

As per TMZ, a USA-based tabloid news website, West and Censori got hitched in a private ceremony and also divulged that Bianca hails from Australia. Furthermore, the reports also suggest that she's been a brunette until switching things up to the short blonde that she now is.
The TMZ report also quotes a source who stated that the duo had some sort of wedding ceremony; however, it doesn`t appear they`ve filed a marriage certificate to make it legal.
However, social media users have now reacted to Kanye West and Bianca Censori's wedding and said that the latter is a Kim's 'Clone'. Reacting to the couple's union, one user wrote, "Kanye married Bianca Censori? He really went for a Kim Kardashian look alike." The second one said, "bro wants kim but doesn't want kim at the same time." The third one said, "He has a type just like all of you "men".." The fourth one said, "Aren't MOST women today regardless of race just a Kardashian look a like?" Another said, "Wanted: Kim Kardashian look-alike for various duties."
All his exes look like Kim lol Well she fine tho lol

— ShyReal (@ShyRealKing) January 13, 2023
She literally favors Kim k. This isn't genuine, it's financial and based off ego.

— Dieheart-man. (@weedninjaart099) January 13, 2023
Earlier this week, Kanye and Bianca reportedly arrived at the Waldorf Astoria in Bev Hills, the Homecoming rapper was wearing a wedding ring, as per TMZ. The fashion mogul ended her six years of marriage on February 2021, and was declared legally single in March. The former celebrity couple began dating in 2011 and welcomed their first daughter North in 2013 and a year later, tied the knot.
The former couple's divorce was settled in November 2022 and received joint custody of their four kids.
Image Source: Instagram