Katrina Kaif's Carbon Copy Is Taking The Internet By Storm And You Just Can't-Miss The Uncanny Resemblance
WHOA! Katrina Kaif's doppelganger named Alina Rai is taking over the internet with her similar looks to that of the actress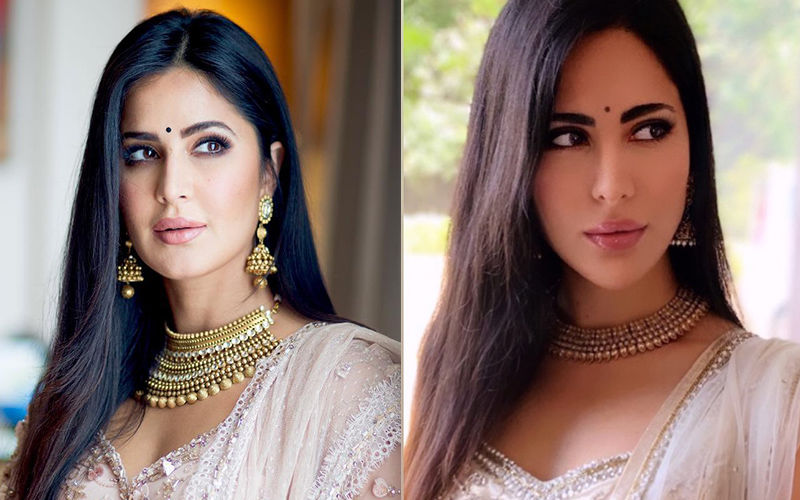 It is firmly believed that each one of us is blessed with seven lookalikes around the world, who are, in no way, related to us but look similar. Similar case if that of several B-townies, who have their doppelgangers in different parts of the world. Take, for instance, Anushka Sharma's recently-discovered American doppelganger Julia Roberts, who happens to be a singer or Emraan Hashmi's Pakistani twin brother; well, the list is certainly never-ending. And, now, we have found Katrina Kaif's lookalike as well and, mind you, we aren't talking about Zareen Khan.
A Mumbai based Tiktok sensation and fashion blogger named Alina Rai is taking over the internet with her uncanny resemblance to that of the gorgeous Katrina Kaif. With an Instagram following of more than 30 thousand followers, Alina has become the talk of the town. And her facial similarities with that of Katrina Kaif have got all her followers talking. And if you happen to check out Alina's posts, they are majorly filled with comments like, "You look like Katrina Kaif," and "Katrina Kaif Part." In fact, Alina also imitated the actress by copying one of her beautiful looks that sent fans into a frenzy. Don't believe us? Check out Alina Rai's pictures below:
Well, we won't be surprised if people on the streets end up asking Alina Rai for a selfie or an autograph, thinking that she is Katrina Kaif... such is the resemblance. Also, we would love to see how the actress reacts to her carbon copy. Katrina Kaif, are you reading this?