Khloé Kardashian Hits Back At Troll For Nasty Comment About Plastic Surgeries; Troll Asks 'Do You Miss Your Old Face?'
Khloé Kardashian took to her Instagram handle and shared her gym routine along with her daughter True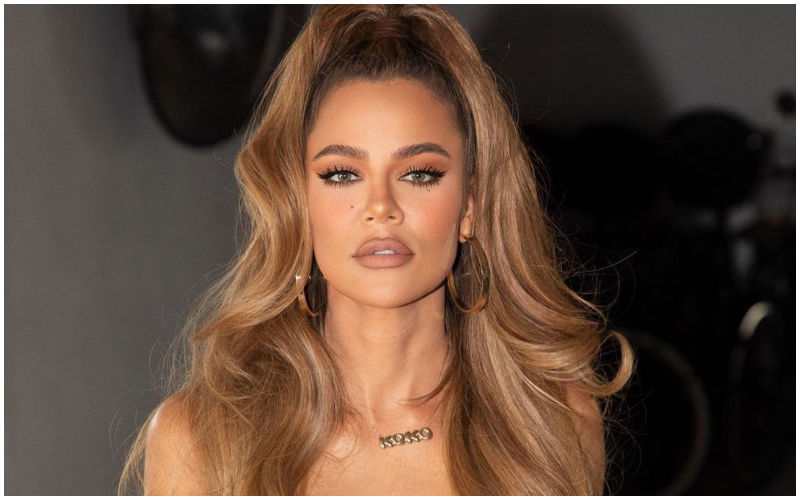 Khloé Kardashian and the discussions around her cosmetic surgeries do not seem to be ending anytime soon. The American socialite is an avid social media user and she often shares a glimpse into her daily life and gym routine. In her recent post, a Khloé hater trolled her in the comments section, but she shut it down with her savage response.

Recently, Khloé Kardashian took to her Instagram handle and shared her gym routine along with her daughter True. Sharing the video, she captioned the post, "Trying to explain these workout moves is a workout in its own right 😂" revealing the intimate details about her workout regimes.
However, the popular personality appeared to be using a filter just like every Kardashian sister ever, and netizens were quick to notice the same.
Lately, Khloé appears different from how she used to look before, and one of her Instagram followers asked the personality, "Do you miss your old face?" To which the fitness freak gave a savage response and firmly said, "No."
Khloé Kardashian's response left the netizens into splits on social media, while a lot of them showed their support to Khloé and commented, "@khloekardashian omg love this reply 🔥🔥🔥 people need to mind their business" and called her "queen".
There were also a group of people who supported the troll and poured their hateful comments on the post. One of them wrote, "@khloekardashian we can tell you keep making this one scary & scarier 🫢"
The Instagram user who asked the question further commented, "not jealous just wondering if one can feel lost looking at their reflection one day and not be able to recognize themselves." Another one penned, "@khloekardashian you should babe. You look horrid."
Image Source: Instagram